In early September, Twitter announced the rollout of a new monetization tool — Super Follows. Select creators will now be able to share subscriber-only content and collect a monthly payout.
The feature is designed for opinion leaders, personalities and content creators from various verticals, including artists, journalists, activists, content creators, gamers, and more. 
Participating creators will be able to charge followers a monthly subscription fee of $2.99, $4.99 or $9.99 for access to exclusive content.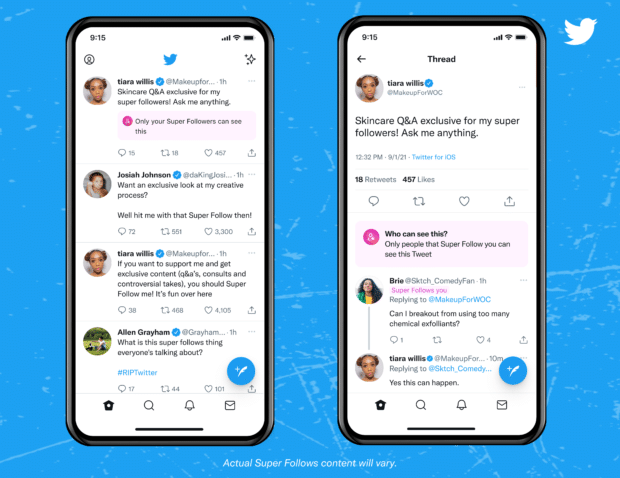 Source: Twitter
For now, a small group of users in the U.S. is trialing the program. Those eager to join set up a Super Follow subscription can join the waitlist in the Monetization section of the Twitter app. Eligible creators must be based in the U.S., have over 10,000 followers on Twitter and have posted 25 times within the last 30 days. A wider rollout is expected in the coming weeks.