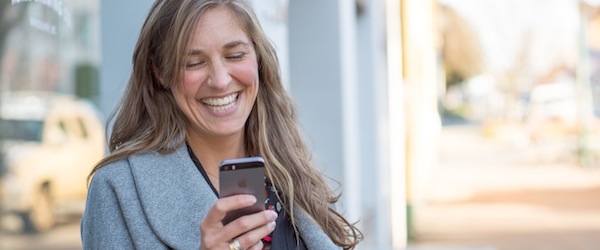 5 Brands Using GIFs the Right Way on Twitter
About a month ago, when the long-awaited news of Twitter's supporting animated GIFs broke, the social web celebrated. We saw cat GIFs, kid GIFs, dancing GIFs and just plain weird GIFs, but we also saw brands rejoicing by putting up their own animated GIFs.
GIFs have been part of online memes for a while, going back to the early days of the social web, but we seem to be in the middle of a GIF renaissance. Thanks to simple online tools that make it easy to create your own GIF and more social platforms accommodating these files, simple animations are going viral on platforms like Tumblr, Reddit and Google+.
As with any online trend, marketers are trying to find ways to get in on the fun. And why not? They can be a great way to show that your brand has a sense of humour and an ear to the social web. Plus, they can capture more attention than an image without demanding the commitment of a video.
While there are tons of opportunities to use GIFs on Twitter, some brands are just nailing it. Let's take a look at 5 of the best Twitter GIFs by big brands that have come out in the last month:
1: Wendys
Is there something on our cheek? http://t.co/MqyQYAFckr

— Wendy's (@Wendys) June 18, 2014
When it comes to advertising, our online attention span has seriously shrunk. Because of this, GIFs have become a perfect solution for capturing your audience's attention in a fun way. GIFs are far more visually enticing than a photo, and can also tell a story like a video without the length!
2: Dennys
Let's Red, White, and Blue Slam our way into the next round! GO AMERICA! http://t.co/kctrr4jbD6

— Denny's (@DennysDiner) July 1, 2014
How can you find a way to respond to what is happening IRL? Creating a quick-witted and quirky animation could be a key to motivating followers to reach out. When 140-characters just isn't enough to capture an emotion or thought, that's when a GIF could come in and save the day. This example from Dennys came before USA was eliminated by Belgium in the 2014 FIFA World Cup. It undoubtedly conveys their excitement, and starts a conversation for users to become a part of.
3: Samsung
You just HAVE to send one more GIF on Twitter before your phone dies? Switch to Ultra Power Saving Mode. #GALAXYS5 http://t.co/nvGXD5IE22 — Samsung Mobile (@SamsungMobile) June 18, 2014
Have a new product or feature release in your future? Making a GIF of product shots or demonstrations is an awesome way to showcase your new release. GIFs can help your brand to stay away from being overt with advertisements. Instead, your audience may find themselves intrigued and wanting to know more.
4: Budlight
It's Friday night. Beer lovers unite. #tgif http://t.co/RwIeJMb38A — Bud Light (@budlight) June 27, 2014
GIFs give you the opportunity to relate with your audience through thoughts and emotions. This Budlight GIF was posted on a Friday, when many of their followers was planning out their night or weekend. Friday nights are also prime time for craving a frosty, delicious brew.
5: FIATUSA
Unleash the #GIFs! For more #EndlessFun go to http://t.co/2PwUiYt05a. http://t.co/pgFMNVlgvS

— FIAT USA (@FIATUSA) June 18, 2014
As Twitter grows, a number of brand accounts are finding out that comedy works. These brands have extended their reach and expanded their customer base by becoming more human and showing their personality.
Honorable Mention:
6: Shameless Plug
@JillSMalone @DigitalCK Now that we've cleared things up, we hope it is more like: http://t.co/maU7yP7H2f

— Hootsuite (@hootsuite) July 10, 2014
 Sometimes, the best way to remedy a tricky situation is by proving that there is a real person behind the computer. This example shows one of our followers that just was not happy with us (oops!). Instead of leaving this customer upset and angry, we got into a conversation and ended the tensions by hugging it out.
Stay up to date on all kinds of social media trends, tips and tricks by subscribing to the Hootsuite Blog.