A New Breed of Prof: Dr. William J. Ward of Syracuse University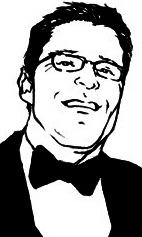 Dr. William J. Ward isn't your ordinary professor. With almost 10K followers on Twitter, the marketer who doubles as an educator (his business collaborators include Fortune 500 companies), always walks into class equipped with an iPhone and iPad. Ward's classes have for years been paperless and textbook-free.
Blogging Roots
It started back in 2007 when Ward took a small, talented group of students from his integrated marketing communications course at a business college to the Cannes Lions International Festival of Creativity, where they were required to blog about their experiences. Ward taught himself to blog to help them out, and the rest is history.
By 2008 Ward and his students were deep into Twitter, RSS and analytics, using social media as a communication and learning tool when most people still didn't know what it was.
In the past year alone, Ward has taught 8 social media courses to over 200 students. He's incorporated social media into a dozen traditional courses over the years, reaching over 500 learners.
The World Is Our Classroom
Could letting students use social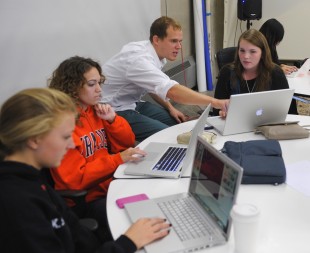 media in schools be dangerous? Ward never thought of it that way, "It never occurred to myself or the students that it was a distraction – social media was always a productive communication and learning tool," he explains of his unconventional approach.
As for the benefits? "The world became our classroom as social media allowed the students and I to connect and learn with industry thought leaders from around the globe, in real time," he asserts.
Currently, Ward teaches courses like COM 400, Social Media U Need 2 Know and COM 600: Social Media Theory and Practice at the S.I. Newhouse School of Public Communications at Syracuse University. Class assignments include 20 weekly tweets and posts, tracked with a dedicated class hashtag, while class lectures and online seminars and videos dissect how to cultivate a following on Twitter, LinkedIn and Google+. A portion of his curriculum is based on online, video-based courseware created by HootSuite University.
Dr. Ward headed back to school this month, so we decided to get his insights on social media education. Stay tuned for his interview tomorrow.
If you are a professor interested in teaching social media in your classroom, apply for our HootSuite University Higher Education Program and someone will be in touch soon!