A Wiggly for Wednesday ~ A Unicorn Playing Ping-Pong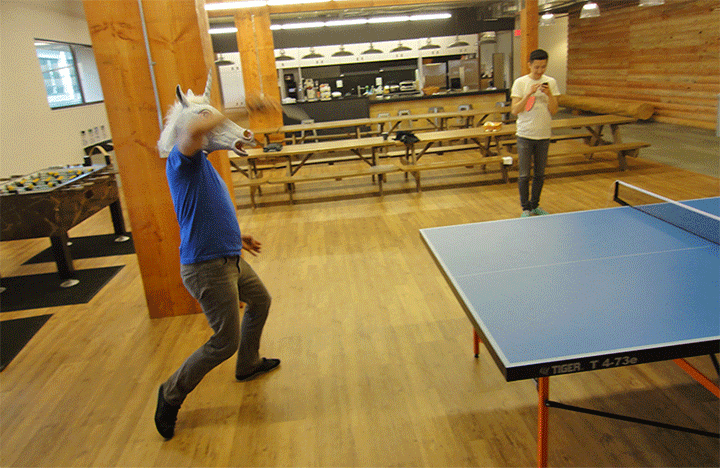 It's Wednesday again, which means another wonderful wiggly gif! HootSuite's Greg Williams -aka gwilli- has thousands of these 'wiggly' images in his Flickr account, including the epic ping-pong-playing unicorn pictured above. Fun unicorn Trivia: The horn atop a unicorn's head is called an alicorn.
If you would like to join our HootSuite team, be sure to check out our Careers Page and tell us about yourself. As of this writing, we have open postings in Administration, Business Development, Customer Success, Demand Generation, Development (lots here), HootSuite University, Marketing, Pro & User Growth, and Sales.