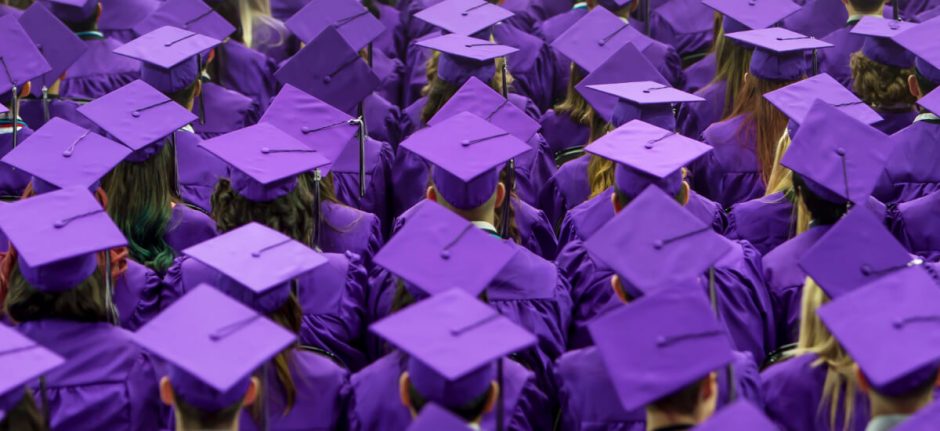 6 Brand Certifications to Make You a Better Social Media Marketer
As new technologies are being introduced in the workplace, the skills needed to make the most of them are changing as well. Playing catch-up has proven to take a toll in the job hunt, as current employees and recent graduates struggle to find the skills required to stay competitive.
Nearly eight in 10 middle-skill jobs now require digital skills here's what you can do to bridge the gap on your own.

Bonus: Get the step-by-step social media strategy guide with pro tips on how to grow your social media presence.
6 online marketing certifications to help you get ahead
1. Digital Marketing with Udacity
When it comes to getting the digital skills you need, who better to learn from than the brands who shape these industries? Udacity partnered up with industry leaders like Facebook, Google, MailChimp, and us here at Hootsuite to bring you the Digital Marketing Nanodegree program.
The program is designed to get students hired in today's job market. Udacity does this by covering platform proficiency for today's most relevant marketing platforms. This means you understand the full digital marketing ecosystem—from content strategy to paid advertising and analytics.
For example, in their Display Advertising course, Udacity takes you through key marketing channels like mobile and video, how to purchase and sell ads, and how to set up your own display ad via Google Adwords.
With Udacity's unique course format, you get a hands-on learning experience. You'll run live campaigns on major marketing platforms, where you learn how to measure performance, and create a strategy based on these insights. When it's over, you can add these projects into your digital marketing portfolio.
Courses include:
Content Strategy
Search Engine Marketing
Display Advertising
Social Media Advertising with Facebook
Measure and Optimize with Google Analytics
Projects include:
Market Your Content
Run a Facebook Campaign
Search Engine Optimization (SEO) Audit
Run an Adwords Campaign
2. Social Media Marketing with Facebook Blueprint
Facebook's certification program takes you beyond the basics of Facebook and Instagram marketing. As a leader in social media advertising, Facebook Blueprint teaches you how to best take advantage of Facebook's tools so that you can meet your business goals.
Courseware includes case studies from real businesses, in-person training, and knowledge checks while you're learning. It's flexible, too—conveniently accessible on any device, anywhere, anytime—to fit even the busiest of schedules.
Courses include:
Campaign Optimization
Creative Best Practices
Purchasing Ads
Ad Targeting
3. SEO with Google AdWords
Not every company has an in-house SEO expert like Hootsuite's Zak Ramdani. Some of us are mere mortals struggling to find the best keywords that will place us on the first page of Google.
Increasing the discoverability of your social media content means that it's more likely to reach your audience, drive traffic, and meet your marketing goals.
The Google AdWords certification teaches you basic and intermediate SEO skills, ensuring your content ranks in search engine results. With this certification, you also learn how to best create, execute, and manage an ad campaign using AdWords by Google.
Courses include:
AdWords Fundamentals
Search Advertising
Display Advertising
Mobile Advertising
Video Advertising
Shopping Advertising
Along with your personalized certificate, you receive a Google Partners public profile page listing your certifications. Now when anyone looks you up in a search—they'll see your Google Partners credentials.
4. Real-time marketing with Twitter Flight School
When Twitter first released Twitter Flight School to major marketing agencies like Starcom MediaVest Group, WPP, and Omnicon—it was a massive success. After over 15,000 agency employees enrolled, the social media platform decided to roll out its training program to the public.
With 10-minute training modules, the courseware will help you develop successful Twitter marketing campaigns by offering best practices and providing examples from real businesses.
Courses include:
Twitter 101
How to create and manage objective-based campaigns
How to integrate Twitter into a TV campaign
How to drive website traffic and conversions
Also check out Twitter Flight School's downloadable resource library. It's a treasure trove of tips for creating your next campaign and includes downloadable presentations to prepare for your next client meeting.
5. Pinterest Propel
Pinterest Propel differs from some of the other offerings on this list. Rather than coursework and exams, Propel is a 30-day program featuring one-on-one training from Pinterest's ad experts.
The program focuses on building and managing a successful ad campaign, tracking sales and online conversions, and generating leads. It also offers expert tips, best practices, and access to Pinterest guides.
One of the coolest aspects of Pinterest Propel? You get access to Pinterest's Pin Factory—where you can create custom Promoted Pins for your business.
Topics covered include:
Setting up your business account
More about Promoted Pins
Creating and editing your ads
Setting up Pinterest Tag to track conversions
Check out their success stories page to see how real businesses have used paid advertising on Pinterest to engage audiences, expand their reach, and acquire new clients.
6. Hootsuite Academy
You knew this was coming.
Hootsuite Academy has educated more than 200,000 professionals—and certified 30,000—on a variety of topics key to social media marketing success, ranging from introductory material to more advanced tactics like data analytics and measuring return on investment (ROI).
Courses are free and include lots of video content—making it a fun and intuitive learning experience.
Courses include:
Social Selling Training and Certification
Advanced Social Strategy Training & Certification
Social Marketing Training
Learn the fundamental social media marketing skills you need to stay ahead of the pack with free training from Hootsuite Academy.