Hoo's Hooting in Chicago – @Common, @Playboy, @BennyTheBull and more Chi-Town Fav's
With HootSuite VP Biz Dev, Greg Gunn and Corporate Account Executive, Marcus Jung touching down for Signal: Chicago, we felt a perfect excuse for another Look Hoo's Hooting!
From music legends, to cultural phenomenons, to famous tourist attractions and media outlets, there's no shortage of owls in the Windy City… without further adieu, the hoo's hoo of Chi-Town.
Common Sense?
Today we feature HootSuite user, @Common. This multi-talented artist turned actor burst onto the underground Chicago hip-hop scene in the nineties, now he's recognized as a pioneer of Chicago hip-hop culture.
Nine albums and two Grammys later, he's switched gears, carving out an impressive acting career starring in films: American Gangster and Smokin' Aces as well as new hit TV series on AMC, Hell on Wheels.
This vegetarian also loves football – even hosting his own Pigskin Pick-em league on ESPN.
Chi Town Chow
@BullBearBar – We know the Bears fans were happy on Sunday!
@LynfredWinery – Illinois' largest family winery, stomping grapes since '79
@FoodMafia – Shared food reviews from seasoned mobsters
@Mortons – How do you like your steak?
@CantinaChicago – Voted Chicago's best Tequila bar with over 150 tequila's
@CityProvisions – Looking for local, sustainable and lavish eats?
Entertainment & Tourism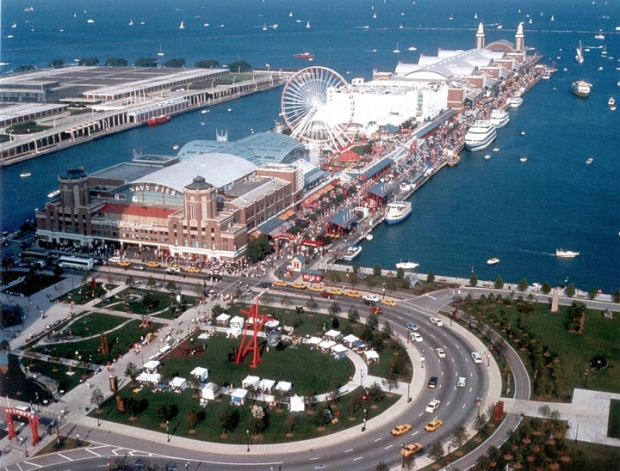 @Playboy – Founded in Chicago thanks to a loan from Hef's mom
@NavyPier – Originally a cargo and shipping hub, now Chicago's hottest tourist attraction
@ArtInstituteChi – Second largest art museum in USA boasting impressive collections of Impressionist and Post-Impressionist art
@FieldMuseum – Things get weird in their Extreme Mammals exhibit on now!
@SteppenwolfThtr – Fun Fact: the name came from the popular novel by Hermann Hesse
@MetroChicago – Hip concert venue celebrating 30 years of live music
@ChicagoParks – Get outdoors and stretch your legs before the weather turns sour
Media and Blogs
@SolarFeeds – Solar news for the space geek
@FOXChicago –
We're live streaming Mayor Emanuel's speech on the #Chicago #teachers #strike from Marantha Church – WATCH HERE: ow.ly/dBgwX

— FOX Chicago News (@foxchicago) September 10, 2012
@CrainsChicago – Keeping you a tune to local business news
@ChitownStories – News and commentary from The Red Line Project of DePaul University
@ChicagoGrid – Online magazine with great DIY tips
@ChicagoNow – Blog network covering entertainment, Da Bears and politics
@ChicagoBlogNet – Fashion and pop culture aficionados heaven – sneak peaks on the Chicago Blogger Network's Tumblr
@ChicagoDetours – Explore Chicago drink-in-hand on their Historic Bar Tour
Socially Savvy Peeps
@KidSister – Hit single, Pro Nails –  Peruse her Tumblr & Instagram feeds for random snaps
@BennyTheBull – Born the in the 60's, Benny is the first mascot to roam the sidelines of an NBA game
@ChicagosMayor – Rahm Emanuel is Chicago's 46th mayor, he also keeps a fully stocked Facebook Page
@Lana_Bandoim – Prominent writer featured in Yahoo Sports along with other networks
@WorldWideNate – Seasoned  global traveller on a journey to visit 100 countries!
@CoachCzes – Dedicated basketball coach and blogger – read his thoughts on The Importance of Character in Coaching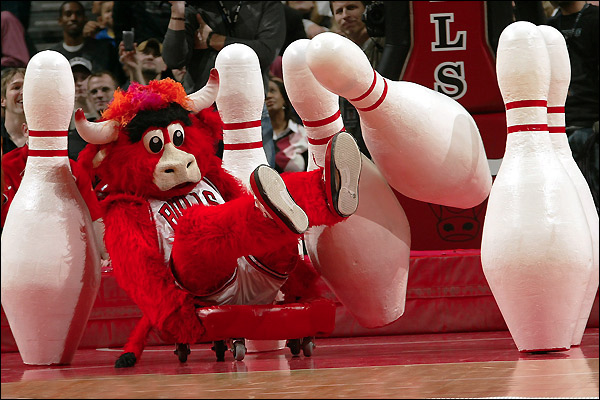 Brands and Services
@Orbitz – For work or play, Orbitz has your travel needs covered
@ChicagoFed – Kind of a big deal
@BigMachines – Sprucing up your business sales with their handy software
@ZaarlyChicago – Online location-based marketplace
@DarkChicago – Feeling spooky? Here's your guide to horror, halloween and haunted houses!
@ChangingWorlds1 – Non-profit dedicated to building communities through after-school arts programs
@DPOEcompany – Did someone go Office Space on your fax machine? They can replace it!
@CityStaffing – Staffing firm helping people find jobs
Education
@UChicago – Guess what 87 Nobel Laureates is 13 Laureates short of?
@IllinoisTech – Ironically founded by a grain merchant and meat packer… now pumping out biotechnology, IT and engineers like it's their job
@RooseveltU – Any idea who it's named after?
@DePaulU – Largest Catholic University in the USA
@UChicagoMag – hard-hitting campus news
If you're in Chicago, don't miss Greg's talk at 1 pm on Tuesday as he's quite the colorful public speaker.
Hoo Else?
So… There's our "small" list highlighting talented musicians, media outlets and hotspots native to Chicago. Did we miss anyone? Who else from The Windy City is using HootSuite and rocking social media?
Let us know in the comments!