HootSuite Explores Europe: Hooting in Even More Languages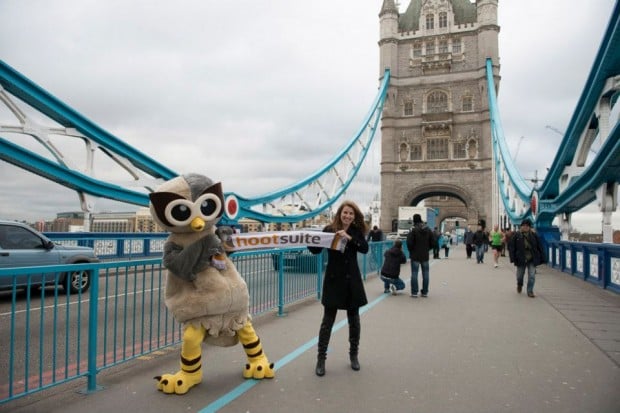 The following is written by HootSuite German Community Wrangler, Christoph Ulbert.
Since when are owls migrating birds? Owly appears to have spent a lot of time visiting countries in Europe this winter. Europe is such a diverse continent, and we have been working hard to learn a handful of new languages in just a few short months.
In December, Owly learned to speak Dutch and in early February, managed to perfect his handle on German language translations. February has been a big month for Owly, as he aced his Russian language class and the result is HootSuite's latest translation project, and soon will announce the HootSuite language release in Russian!
Active Users "Owl" Over Europe
With the release of the Dutch version in December and the German release in mid-February, the HootSuite Dashboard is now available to two incredibly important groups of social media users in Europe: Eight out of ten Dutchies actively use social networks and 74% of the German market have at least one social network account, with nearly the same number logging into their accounts at least once a day.
Of course, the release of the Dutch, German and Russian versions is also beneficial for people all over the world. For example, the Dutch-speaking population in Belgium, the Caribbean and Suriname, the German-language community in Austria, Switzerland and Liechtenstein, and Russian-speaking expats all around the world can all benefit from the latest round of HootSuite releases.
All in all, there are about 25 million people who speak native Dutch, 200 million native speakers of Russian and almost 100 million native German speakers. That means that with the release of those three languages about 325 million people could theoretically use HootSuite in the language they are most comfortable using.
It's an enormous success and shows how much HootSuite loves and cares about its multi-lingual and international community.
A Noble Thank-You!
An enormous 'Thank You' to the owls around the world who contributed their own lanugage superpowers to the HootSuite Translation Project. Owls like you make it possible for non-English speakers to use the dashboard in their own language. It's because of all of you that the HootSuite Translation Project is such a success. Owls have now flown  into Europe.
Every word of the project came through crowdsourcing. This means that it was community owls who invested their own free time to participate, in reaching the ultimate goal of having HootSuite in every language.
Onward and Upward!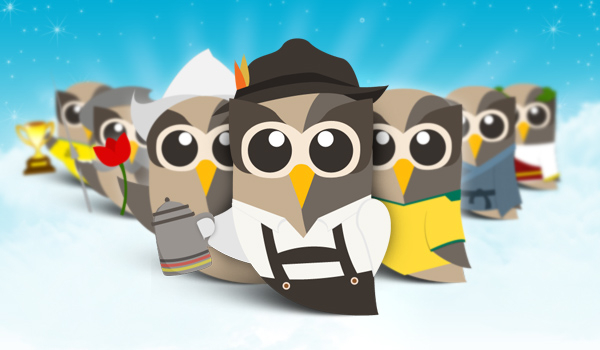 The work does not stop here for HootSuite and the awesome community of translation owls. The recent wave of European releases is a snapshot of things to come. Expect HootSuite in your language (if not already) in the near future!
Apart from brewing some exceptionally tasty beer, Europeans have other things in common like using their social networks on the go. For example, more than one third of German users check their social media accounts on mobile devices, smartphones or tablets. Fortunately for them, HootSuite is also available for iPad, iPhone, Android and Blackberry!
With these three languages complete, it is now time for Owly to hit the books once more, looking to perfect Spanish, Italian, French and Polish. However, learning so many languages at once can prove to be a challenge.
Need help changing your dashboard's language? Check out this #HootTip: How to Change the Language in the #HootSuite Dashboard:
Luckily… You Can help
Owly would highly appreciate your help towards accelerating the translation efforts. Be rockstar is your community by helping the Owls translate HootSuite into your language. Get involved at the HootSuite Translation Project.