Are Astronauts Using HootSuite on Mars?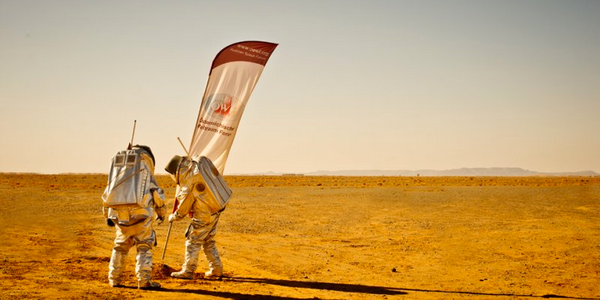 The climate is stifling hot, the landscape desolate. The sand has a certain unmistakable reddish hue. About the only thing interrupting the silence are the scientists, walking about in spacesuits.
But this isn't Mars, it's the Moroccan desert, where the Austrian Space Forum is conducting simulations of the red planet's environment, to help prepare us for our eventual (inevitable?) arrival on its surface. And they are sharing the entire experience via social media, using HootSuite.
"It is an exciting experience to be in the desert for such a long time and to sleep in the tents in these cold nights, says Analog Astronaut Daniel Schildhammer. "As an Analog Astronaut you don't realize how high the temperature is during the day, because we are in the suit. It really is interesting and fascinating to do this large amount of experiments together with a great and well organized team."
"This is for all mankind," says Matthias Schmitt, media team volunteer for the Austrian Space Forum. "There is this explorer spirit in everybody." So it is that almost 50 volunteers have teamed up to simulate a Mars landing and encampment, with the Moroccan desert standing in as "Mars," and their Innsbruck headquarters serving as "Mission Support" (because you can't control a mission over that kind of distance, explains Matthias).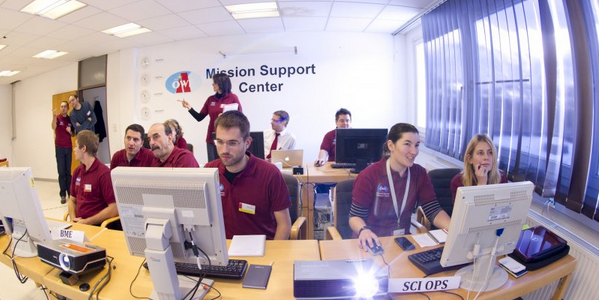 For 18 days, the two teams will simulate the Mars experience in what they call an "analog" environment, meaning that it is "analogous" to a Mars landing. They have even had to "code in" some communication time delays, to reflect the average of 10 min of delay over such a distance, both with radio and text chat. Any given message could take from 4 to 22 min in reality, depending on the earth's rotation. While they exchange messages between camps and collect data with rovers and robots, they're sharing the entire experience on social media; sharing photos, Tweets and Facebook updates as they go.
"The objective is a simulation; to learn and make mistakes," says Matthias. "We want to learn from the general audience as well, and have them ask questions. 'Should we go to Mars? If yes, why? If no, why not?'"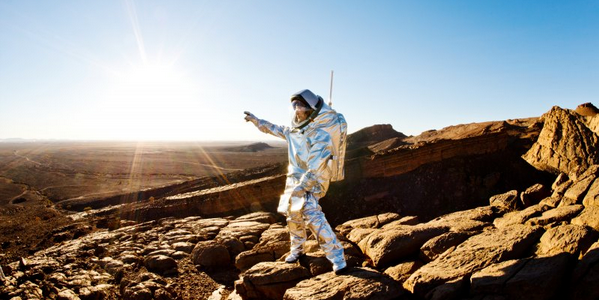 To facilitate this exchange and stay connected, both to their teams and their growing list of followers, they have chosen HootSuite as their social media tool. They make use of the Scheduling function, generate analytics reports of their activity and stay in sync with one another on their social messaging. "It helps us all speak with one voice," explains Matthias of the team of volunteers, "rather than using everybody's Twitter accounts. HootSuite is really a great tool to integrate and manage various social networks including Google+ and Facebook."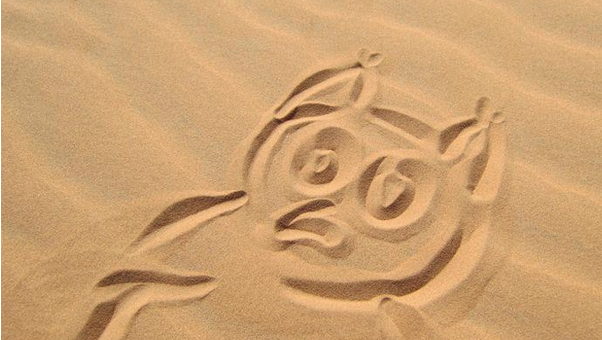 The rovers explore the terrain, searching for "life" as they go, and it's up to the scientists to remove the false positives (like when the rover comes face-to-face with a desert critter, for example). They have a term for that: "foreign body contamination." Lasers on the rovers scan to detect unsafe terrain, sediments and the overall composition of the surface. With the objective being to detect rather than destroy, these lasers are designed to be more gentle than destructive. And while the space suits are specially built for Morocco and wouldn't help you survive a Mars-walk, they do monitor the same biometric measurements and simulate the weight of walking on the terrestrial planet itself.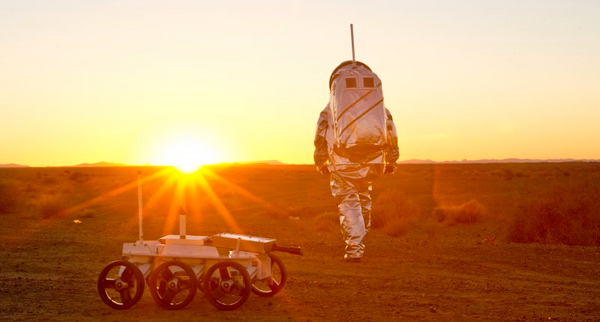 But aside from the earthbound nature of the experiment, the team is committed to "exploring" Mars as a destination. They've conducted tests like these before; in ice caves, to simulate the polar ice caps on Mars' surface. This is the first time that social media has played such a big role in the simulations, however.
"We don't just do this for the science and the scientists," asserts Matthias. "It's important for the general public to see what we are doing as well. It reflects that explorer spirit we all share."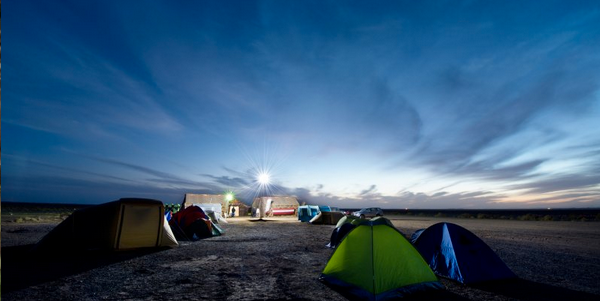 Want to learn what the team is up to now? Follow them on Twitter or Facebook. And if you haven't already, try HootSuite Pro for your team. From what we understand, HootSuite has been tested for use on Mars, and it is well-liked on earth as well.