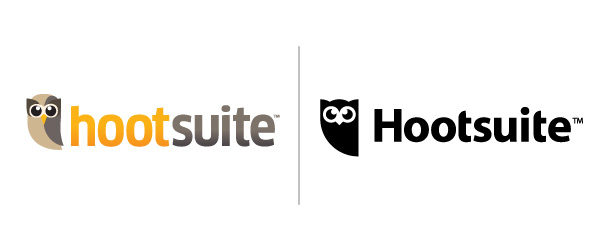 How Do You Know It's Time to Rebrand?
It's a difficult decision to take one of the most recognizable companies in social and change its identity, particularly when the mascot in your logo is beloved by users all over the world. At Hootsuite, we have never been the type to shy away from a challenge, especially when it's the right thing to do for our audiences and our growth.
Taking into account the history, the culture, the industry and—most importantly—the relationships with our now and future users, the team rocketed forward into new design territory. We lovingly refined, adapted, and crafted all of the elements of the new brand.
Why change now? Here are the reasons why Hootsuite rebranded:
Maturing with the market
When we entered the market in 2008, social for business was a relatively new concept, confined to peripheral teams or interns, primarily in marketing.
Today, the number of networks has increased exponentially. The sophistication of our product and services, as well as the way people use Hootsuite to drive business results—from sales to customer service—is markedly more robust, and we want our identity to represent the way Hootsuite has evolved with the market.
2008 was a long time ago
Styles change. Jeans are skinny, not flared. Hair is ombre, not frosted. And design is clean and flat, not rounded and drop shadowed as it was in the days of web 2.0.
Our rebrand is about more than following the prevailing design trends of the day, but after five years, our logo was long overdue for a refresh. We looked to best-practice examples in our industry and beyond for inspiration.
Twitter stands out as a brand that has done a great job updating their icon over time, from a character-like Larry the Bird to a simpler icon composed of three overlapping circles.

We too wanted to take an evolutionary approach. Brand continuity is important, and there was much we wanted to carry forward from old to new: the wisdom of the owl, the iconic and recognizable mark, and our unique personality.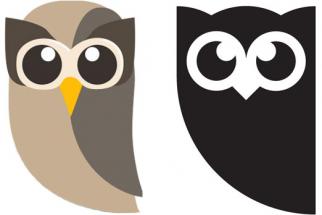 We're expanding our platform now
The ways people use Hootsuite today, as opposed to five years ago, are more diverse than we could have ever imagined. The company has grown from five to 500; we have offices in Vancouver, London, and Singapore; and the dashboard is available in 15 languages to empower our truly global user base. From disaster management to helping create irresistible brands, we're proud to be along for the ride as individuals and organizations use social to drive change.
The breadth of capabilities in our platform has also expanded, and it's important that our brand reflects all of the facets of Hootsuite's expanding platform, from security and analytics to publishing and engagement. This new identity can represent it all.
As a straightforward, yet robust solution, we wanted a mark that reflects these core values to our users. Our aim in the rebrand is to create a look and feel that best represents the flexibility, confidence, and simplicity that nearly nine million people worldwide get from Hootsuite.
Our ecosystem is flexible, and so are we
Hootsuite has grown into an ecosystem capable of supporting all social networks and applications: a social media Switzerland. Our app directory now has over 100 apps and more than a million installs. We have the largest social relationship platform (SRP) ecosystem in the market, a network of best-of-breed apps and integrations that give our users the flexibility to map their social efforts to any business solution. And our brand now embodies this flexibility.
Our aim is to weave this flexibility in design through every touchpoint for our users. We're doing this in various ways: with a new color palette, adding more diversity; with refinements to our photography and videography styles as our brand becomes increasingly visual in our storytelling; and by replacing strong washes of color with more white space, letting the product's power speak for itself.
Mascots are like birthdays: you celebrate them, but not every day
Owly, as a mascot, remains a core element of our culture and our brand. The new design is a clean, fresh icon which reflects the simple, reliable, and confident aspects of our brand. Owly will still punctuate the lively, witty, and highly engaging part of our culture and company that makes us so unique.
The rebrand at Hootsuite in Vancouver included CEO Ryan Holmes, VP of Marketing, Dee Anna McPherson, and a group of designers, writers, and marketers, some of whom were among the first employees at the company.
Fun Facts
No more 'camel-casing'—we use a lower-case "s" to simplify things.
Owly will continue to be a big part of our brand and culture.
We have a Hootbus, and we plan to continue using it!
What do you think about our new brand? Let us know in the comments below.