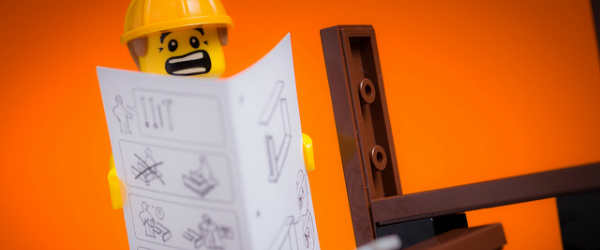 How to be seen on Google: 5 steps to the top, with SEO
Changing a tire, tying a tie, making pancakes—search engines make it possible to learn any skill in a matter of minutes after a simple "how to" query. However, this wealth of easily accessible information doesn't mean that the times of masters and apprentices are over. Google simply acts as the middle ground between the user and the best craftsman to teach them the tips and tricks of the trade, and it does so by ranking the pages by the number of views, comments, shares and occurrences of the search term you have used.
The top search result is a coveted piece of online real estate for brands; and for many small businesses operating on a limited budget, it's not a realistic goal. Content marketing and social media strategies with sophisticated SEO tactics help level the playing field for big international franchises and local neighborhood spots. Tutorials as an SEO-fueled content marketing tactic don't get explored as often, but they offer a lot of potential for smaller businesses to get ahead. Thousands of people are asking questions that relate to your business, and if you can be their go-to source of educational information, they might just consider your product or service.
Content marketers aren't strangers to the benefits of video tutorials, instruction manuals and how-to posts. However, many businesses lack a comprehensive tutorial-making strategy to make this type of content easier to discover and receive higher SERPs (search engine results page). In order to help you help others, we've collected some tips on how to create high-ranking tutorials.
5 steps to increase the SEO value of your tutorial
1. Show and tell
Video is the latest trend in digital marketing and tutorials are a natural content fit for this medium. Tutorials are one of the most popular types of content on YouTube, and having a great presence on the video-sharing network owned by Google has its obvious benefits. What's more, a recent report from YouTube states that 91 percent of mobile users turn to videos for inspiration when working on a project. So creating a video tutorial or adding a video walkthrough element to a how-to post is the perfect way to accommodate an existing demand.
This tutorial on latte art, aside from sharing some tips on pouring foam, exemplifies a great approach a brand can take with their how-to content. Even if the product or service doesn't lend itself to a tutorial (or if doing so can risk disclosing some trade secrets), you can still show thought leadership on a broader subject. In this case, the business is selling coffee beans, but its YouTube content encompasses everything from barista skills to brewing devices.
2. Utilize multiple social media platforms
Tutorials also offer a great way to diversify your social media content. Now that major social networks like Facebook, Instagram and Twitter have native video capabilities, you can adjust the format of your tutorial to fit the network's demands. People who find your content useful will share it with their networks, which not only does this help you get more views, but it also signals to Google's algorithms that the content has value.
Short tutorials can also be a very time and cost-efficient way to create shareable video: for example, Instagram's 15-second constraint forces brands to be creative and brief, squeezing in the maximum value in the minimum length of time. This makeup tutorial shared by Sephora on Instagram is an easy way to teach technique and show off beauty products in one go.
3. Illustrate each step
If you don't have the resources to film a video tutorial, or your content demands more attention to detail than a short video can provide, a "how-to" blog post may be a better solution. In the case of written copy, traditional SEO best practices apply: choose a target keyword, try to use it in headers and tags, and include the keyword in phrases people will likely search up. It also helps to illustrate as many steps as you can with pictures. This can help explain a certain point better for the reader, where words are not enough. And it creates an opportunity to increase the visibility of your content in image searches by creating alternative tags and titles that include your chosen keyword.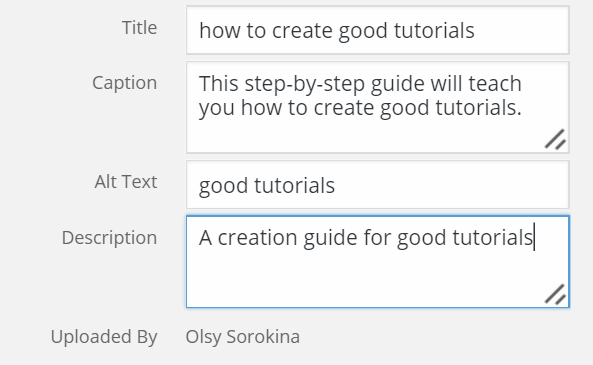 Image tags are a good way to increase the SEO value of your how-to post without "keyword stuffing," or including your target keyword in the post so often that it decreases readability and overall perceived value.
4. Do it live
A good way to incorporate tutorials into your social media strategy is organizing live tutorial sessions on various streaming channels such as Periscope or Meerkat, or hosting a dedicated Google Hangout. A live tutorial isn't just a way to save time on filming and editing; it can help re-promote older piece of written content that could use a refresh or a SERP boost.
Periscope LIVE tutorial in about ten minutes. At around 21:15 or 9:15 pm CET. #periscope #live #eye #sfx #sfxmakeup…

Posted by Ellimacs on Thursday, July 30, 2015
Promoting live tutorials on various social media channels in advance can help you attract viewers and engage with them prior to the broadcast. The live tutorial can act as a precursor to a more comprehensive video or written post, and you can refine it by asking for feedback and encouraging questions from your audience in real time.
5. Seek out questions
Finally, if you're at loss for tutorial ideas, visit public online forums such as Quora or reddit. See what kind of topics are in most demand and use that as inspiration for an explanatory written piece or tutorial. If you get the opportunity, you may even share the tutorial in the comment thread for the post that inspired you, but be careful not to be overly self-promotional.
Alternatively, if there is a dedicated Tutorials topic on the forum, such as the Quora one in the screenshot above, you can share the existing how-to content in the appropriate threads.
What do you look for in an online tutorial? Share your favorite how-to posts in the comments below!