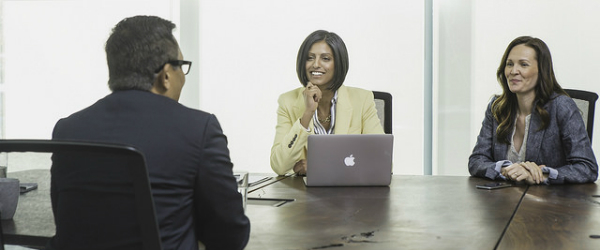 3 Digital Leaders Reveal How They Manage Social Media
"No one owns social, yet everyone owns it."
That was one insight shared in our recent webinar "Navigating Social: Cutting Through Complexity." You can watch it here.
In the webinar, we asked three experts to share their best tips for structuring teams, enabling employee advocates, and ensuring consistency as more business divisions and partners engage customers on social channels.
As one attendee tweeted, "employee advocacy, role-based social media education; this webinar is basically my professional wish list."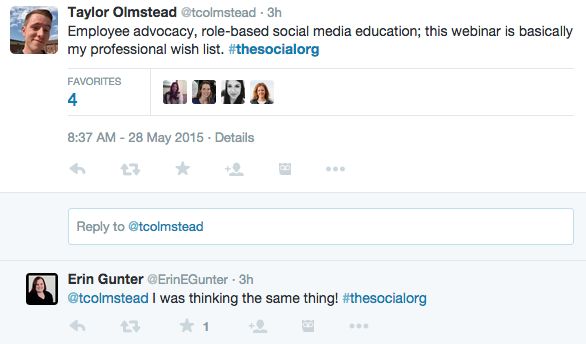 We heard some excellent insights from Gina Mulic, Senior Manager of Social Business at Rogers Communications (a large publicly traded Canadian media company).
Vivienne Hsu shared her agency perspective (she's the Global Director of Digital and Social Media at Cognito and has worked at Ogilvy and TBWA).
Kerry Hassen offered her best practices for enabling teams to excel in social. Hassen is the Digital Marketing Manager at Delaware North, a multibillion-dollar hospitality management company.
Rob Begg, Hootsuite's VP Enterprise Strategy. moderated the panel and shared solutions he's learned from Hootsuite's customers (which include 744 of the Fortune 1000).
The webinar can now be viewed on-demand.
In the webinar, you'll discover:
Why social isn't a shiny object anymore. It needs to be managed as a core business system.
How to empower employees to become brand ambassadors on social through training and education.
Quick wins any team can do to help employees amplify your company's brand and messaging.
Why Delaware North uses a "Graveyard Wall" to celebrate shutting down inefficient social media accounts (hint: it's about mitigating risk and securing brand accounts).
How to create measurable wins that showcase the value in enterprise social media.
Strategies specific to large companies with multiple products, brands, external agencies, and business divisions.