Pro Solution Partner: Tracepoint ~ Inbound 2012

The HootSuite Owls are currently in Boston, MA for Inbound 2012, the world's largest gathering of inbound marketers. The HootSuite sponsored event is in full swing with two more days of speakers, presentations, workshops and demos.
If you're attending, be sure to check out the "Closed Loop Social with HootSuite and HubSpot" session presented by HootSuite's Craig Ryomoto as well as the HootSuite nest – a lounge where you can rest your feet and chat up Owls.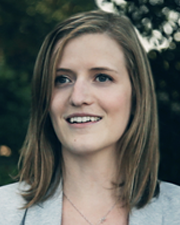 Following up on our interview with Ron Mattocks of LyntonWeb, HootSuite is pleased to profile another Pro Solution Partner: Rebecca Landon, Client Services Director for Tracepoint. Tracepoint is a London B2B Marketing Agency for IT vendors and resellers specialising in lead generation & management, inbound marketing and marketing automation. You can find Rebecca and the Tracepoint team at Inbound 2012.
Describe what you do:
We enable customers to close the loop between marketing and sales. In support of wider campaigns, our inbound approach highlights the reasons why prospects should get in touch with our clients. At our core, we believe in measurable marketing and above all transparent pricing. With a team of in-house'ers, we really understand the importance of communication and treating our clients' needs as our own.
Who influences you on social?
We take a lot of inspiration from the HubSpot signature style – a tone that is 'chatty' but 'insightful', providing industry knowledge that people are excited to share. We love blogs from search bigwigs like Google's Avinash Kaushik on web analytics, the HubSpot blog for the ultimate on inbound 101 and also content marketing blogs like OMN (Online Marketing Network) for networking, sharing bright ideas and social media news.
Tell us about some trends or challenges you're seeing around social media in your industry:
Unlike two years ago, we are sensing a real shared passion amongst our clients to utilise and better understand inbound marketing methods. In a time where web analytics are altering and buying habits respond much better to pull marketing as opposed to push, the need for companies to improve brand engagement is ever-present. As marketers from in-house backgrounds we enjoy tailoring our joined-up approach of inbound & outbound marketing to each individual client and implementing what works for them.
The challenges often faced by social media marketers tend to be around ownership: Who in the company is going to take on this large time commitment and learning curve? Or even, 'who should we look to on-board for this area?' Additionally there is the issue of sourcing inbound talent, however this is becoming less of an obstacle as marketers become more open and reliant on cost-effective inbound methods to generate leads.
What is your favorite HootSuite feature and why?
We don't know why HootSuite and HubSpot didn't think of this partnership sooner. An amazing collaboration from two key inbound market players. We love the fact that HootSuite centers itself around your HubSpot keywords. It allows us to focus on our search rankings in a real-time sense via platforms like Twitter and LinkedIn, and also ties in with any ongoing campaigns.
How are you using HubSpot to drive lead generation?
Anyone who uses HubSpot knows what a slick end-user experience it provides. The ebooks distributed by HubSpots' experts are a vital tool in all areas of inbound marketing, but instrumental to enhancing our knowledge on how to utilise HubSpot for lead generation. We love the capability to track your progress campaign-wide and produce comprehensive reports, which is imperative to us and to our clients. We're always thinking of ways to make the most out of landing pages and optimise our site for search, so HubSpot's analytic functions are essential for understanding online prospect behavior on our site and how directly end-user navigation experience can affect lead generation.
What are you looking forward to most at Inbound 2012?
We're looking forward to meeting up again with our market-leading partner, HubSpot, especially hearing from author David Meerman Scott, and expertise from HubSpot's original inbound evangelist, Laura Fitton. We're anticipating some great input from the LinkedIn marketing team – such an essential tool for any marketing buff. Oh, and Cyndi Lauper of course!

Learn more about Tracepoint via their blog, Facebook, Pinterest, Google+ and Twitter.

HootSuite's Pro Solution Partner Program is designed for agencies and consultancies looking to demonstrate social leadership and drive recurring revenue by introducing clients to HootSuite Pro. Benefits of the program include exclusive access to HootSuite Partner resources, training and support.
Apply today to become a  part of our HootSuite Pro Solution Partner program: