Is Being Tech-Savvy the New MBA? ~ A 2014 SXSWedu Panel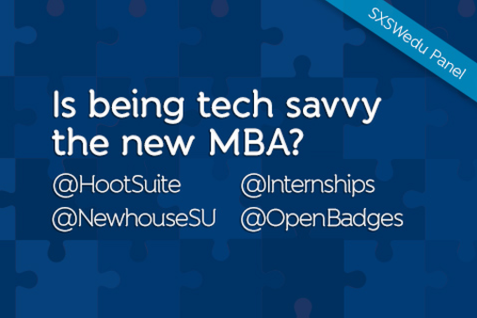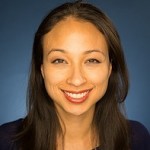 An economy with an increased emphasis on technology and social communication requires a digitally-savvy workforce. Since 2011, over 50,000 success-minded social media professionals have obtained accredited training, education and certification from HootSuite University. Kirsten Bailey is the Director of HootSuite University and is responsible for the development of its online education and certification programs.
Kirsten is sharing her insights on continuing education and workforce development in a panel discussion at SXSWedu Conference and Festival. Join her for "Is Being Tech-Savvy the New MBA?" Panel Discussion on Tuesday March 4th at 10:30AM – 11:30AM.
We spoke with Kirsten to get the inside scoop on her panel discussion.
HootSuite: What is the name of your panel and what is it all about?
Kirsten Bailey: Our panel discussion is titled "Is Being Tech-Savvy the New MBA?." It will focus on understanding and finding solutions to the disconnect between young professionals breaking into today's digital-savvy workforce and their education. We will look at some of the unique ways in which schools, businesses and graduates are working together to solve the issue.
HootSuite: Why do you feel this is an important topic to discuss?
Kirsten Bailey: HootSuite University creates social media education that helps both individual professionals and companies succeed with social. We engage with a wide range of businesses and we're seeing an increasing demand for digital skills across the board.
To paraphrase a recent CapGemini Report: 87% of companies feel like digital transformation is a competitive opportunity, but a staggering 90% of companies lack the necessary digital skills. To reinforce the problem, less than half of those companies are investing in developing those digital skills. So what we're seeing is a growing skills gap as more and more companies require a baseline digital know-how. Our panel will talk about the impact of this trend. What are the digital skills in highest demand? How do young professionals learn these kind of skills? What part do companies and Higher Education institutions play in addressing this issue?
HootSuite has always been committed to helping professionals succeed with social, not only through providing the platform to do so, but also through education and training. In turn, we think it's an important and pressing topic to discuss.
HootSuite: Who are the other panelists joining the conversation?
Kirsten Bailey: There are three other panelists who I'm very excited to discuss this topic with.
Dr. William Ward is the Social Media Professor in the S.I. Newhouse School of Public Communications at Syracuse University. We've worked closely together over the past three years to develop the Higher Education Program and Advanced Social Media Strategy Certification. He adds his experience as a professor in a changing economic climate to our discussion.
Megan Cole-Karagory is the Marketing Strategy Lead at Mozilla Foundation. She manages Mozilla's Open Badges brand strategy, partnership engagement and community development. The Open Badges project allows companies and professionals to highlight unique skillsets by presenting them online. She brings her knowledge of certifications and skillsets to our discussion.
Yair Riemer is the VP of Global Marketing at Career Arc Group, which consists of a number of career sites. Yair has led market research of students and hiring managers around career development, internships and technology. As a middleman between young professionals seeking higher education and HR departments, he brings several perspectives to the discussion.
Coming from all different backgrounds, our panelists will share unique perspectives on this trend. Our audience at SXSWedu is mostly professors and university educators. Those interested in the skills gap between what's necessary to tackle the job market and what's currently available are encouraged to join.
For more information or to have your questions answered during the discussion, connect with Kirsten Bailey via Twitter: @6oz.