Opening Doors – HootSuite and the Job Search
The following post is written by Troy Liew (left). Troy is a recent Business Administration, Entrepreneurship and Innovation graduate from SFU. He is currently the Marketing and Communications Coordinator for St. George's School in Vancouver, as well as a Personal & Business Development Coach.
How many resumes and cover letters have you painstakingly bundled together and sent out into the cold, cruel world, knowing that you'd likely never hear from them again?
While we're all connected to the nth degree nowadays, these connections almost never turn into work opportunities. Afterall, job hunting in Vancouver seems to be frustrating and difficult. I've heard many nasty stories, but I'm here to offer a few of my own, along with the way I found my current job.
Craigslist. Monster. Indeed… If you've ever been job hunting, you've been to these job search sites. For me, they were never all that effective. I never seemed to get a response to the jobs I applied to. It got pretty meta as I began to focus on how to optimize the job application process and send out as many applications as possible in the shortest amount of time. The prevailing thought was that statistical inevitability would be on my side. I began to struggle with the idea of working so hard to get the chance to work.
I began receiving calls for interviews. Awesome! Where were they coming from though? Had I sent out so many job applications that a few just slipped my memory? The elation that came from finally getting to the interview stage quickly turned murky. It turned out to be a series of multi-level marketing firms that scrape through job sites for impressionable new recruits. Impressionable enough not to question the lack of a job description! You know, the stuff that helps you not get taken advantage of. Soon after they began calling, I began declining.
Luckily, a friend intervened before I continued down the unemployment road. He suggested that I start making use of social media. How? By searching key terms like 'job', 'hiring', and 'recruiting' with HootSuite, and geo-locating the results to make them more relevant. Despite still getting plenty of job post robot spam, now and then you find authentic recruitment calls. I stumbled upon the passing tweet of a private school's Head of Communications that way. All because he lived nearby and mentioned the magic word, 'hiring'.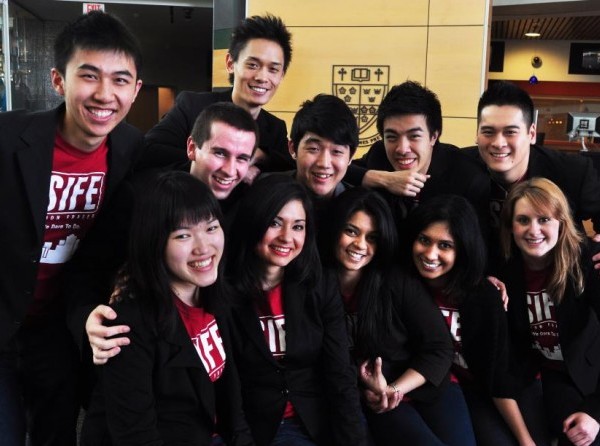 On top of allowing this random connection to happen, I prepped for an interview through social media research. Odds are most people and organizations are broadcasting a wealth of information that could give you an edge. I developed my online presence. For instance, I don't like having to tweet all the time but I want to stay fresh and relevant in people's minds. So, I schedule tweets in bulk via HootSuite. I got hired! I won't discount the actual in-person interview or any of the offline stuff that happened because that was all important too. The point is, social media is what got my foot through the door. Or rather, what opened it for me, pointed out all the people I should talk to, and gave me a pat on the back for good luck!
Interested in hearing more stories? Reach out to me via email: liew.troy@gmail.com, tweet @TroyLiew, or visit my personal website.