Join HootSuite at the 2013 Chief Digital Officer Forum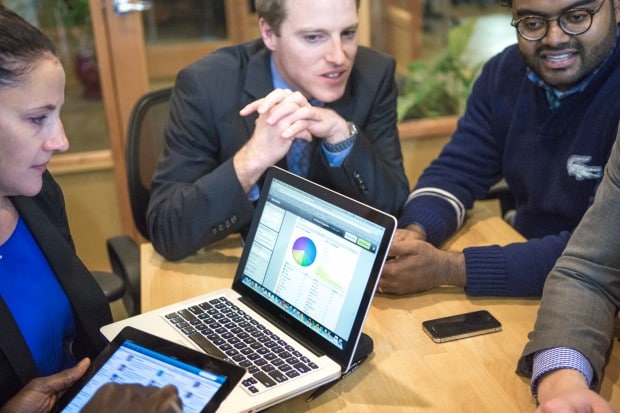 What does it mean to have a smart, effective "social media strategy"?  We toss around the phrase "earned media" quite-a-bit and there certainly is great value in earning Facebook "likes", positive Tweets, and glowing Instagram posts.
But are you truly monitoring and effectively analyzing commentary and public sentiment across the long-tail of social networks and what is bubbling-up next as the next trend-making or trend-killing platform? And those are just the external issues and strategies to master; What are you doing to convert your employees into powerful brand ambassadors and is your organization being sufficiently proactive in attempting to shape the social media and sentiment around your brand or products?

Join Jeanette Gibson, the VP of Community at HootSuite and former Head of Global Social and Digital Marketing at Cisco, to gain insights on how world-class brands must develop and execute on comprehensive world-class social media strategies that positively impact and empower your external and internal customers and employees.
Here are a few key takeaways to expect from Jeanette's talk:
Social Media Education and Certification
Social media is the place where qualified customers spend their free time and make decisions about what to buy. According to a recent report by the Pew Internet and American Life Study on social networking, 72 percent of adults online use social media sites. This is a boon for businesses because demographic social media studies show that the majority of people who engage in social media have an annual income greater than $75K, and a college level education or higher, which favors their ability to seek out and purchase products and services.
Companies that are not digitally prepared to handle the social media arena will not be in a position to benefit from this financial windfall. In order to take advantage of this massive influx in digital communications, today's professionals must have well-honed social media skills.
To empower this new generation of digital professionals, HootSuite has partnered with Syracuse University's S.I. Newhouse School of Public Communications, an industry leader for innovation and bridging the digital skills gap. Together, we've created the Advanced Social Media Strategy (ASMS) Certificate, a program geared towards providing the digital skills and strategy expected of today's workforce.
Learn more about "Social Media Education: The New Edge for Success". Download the white paper.

The Next Generation Customer Journey
When we build communities around the enterprise, we create something that is even larger than our product offering or brand, we actually deliver value to our community members' lives. Brand ambassador programs are a way to recognize and reward the individuals that are already advocating and spreading our brand through social media. Gamifying ambassador programs through swag offerings, VIP access to your product and meaningful volunteer experience will create a win-win relationship between your community and organization.
Not to mention, when you leverage employees and partners as brand advocates you increase the reach of your message exponentially, as illustrated in the graphic below: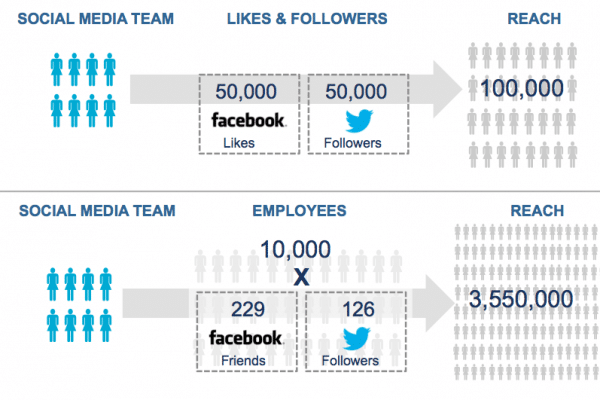 Social Selling
The good news for sales organizations is that social selling isn't a clean break from traditional selling; it's an evolutionary step forward. Social sellers do not have to abandon email, phone calls or face-to-face meetings. Instead, their time on these traditional channels becomes far more productive when supported by deliberate use of social media. Social selling eliminates some of the most wasteful parts of the traditional sales process (like cold-calling) and enhances the activities that good salespeople already do to create wins and drive revenue.
Perhaps the greatest misconception about B2B social selling is that it entails making sales pitches through social media. In reality, a B2B social seller uses networks like LinkedIn and Twitter to find potential customers, relate to their needs, and engage them. When appropriate, they can move the process forward through email, a real-time medium, or in person.
Learn more about Social Selling in B2B sales, download the white paper.

Join Jeanette at the Chief Digital Officer Forum on Nov. 21th. She will be presenting  at 3:00pm PST in the Rosewood ballroom. We hope to see you there.