Shop 'Til You Drop @WalMart, @Gap, @eBay @Sony and more! ~ Look Hoo's Hooting Retail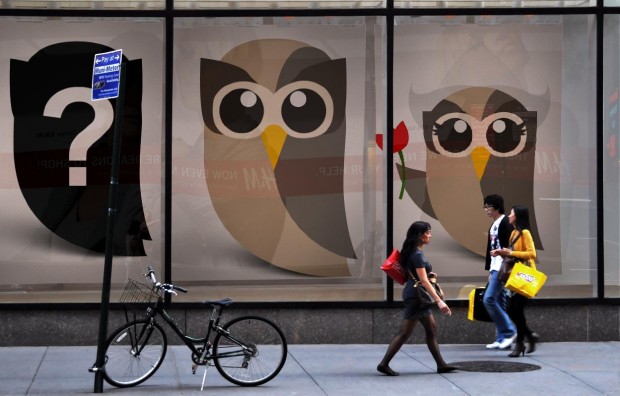 Social media is not just for marketing, communications and support departments anymore – now smart businesses use social media tools and tactics to not only inform the customer, but to establish a company culture globally and to drive sales leads.
From global enterprises like @walmart and @sony to purely online retailers like @ebay, @etsy and @asos, to the most exclusive brands on four wheels like @jaguar and @lamborghini, key players in the retail industry are using HootSuite as their choice tool to amplify their own individual brands on a global scale.
Our own VP of Marketing, Ben Watson, hosted a webinar on how retailer's can and should be using social media in February, offering great tips, tricks, and marketing analysis for more than 300 social savvy retailers. The webinar was a great success, and seeing as February is retail month, we've decided to follow it up with a list of some of the biggest names in the industry who are using HootSuite all over the world.
Mega-retailers
@walmart The biggest retailer on planet earth
@walgreens The largest drug store chain in the U.S
@marksandspencer British super-symbol
@cvs_extra $55 billion dollar a year company
@tiffanyandco For diamonds, go here
@barneysNY As Sarah Jessica Parker once told Vanity Fair, 'If you're a nice person and you work hard, you get to go shopping at Barneys. It's the decadent reward'.
@qvc The world's leading video and ecommerce retailer
Online
@eBay "When it's on your mind, it's on eBay."
@etsy For handmade and vintage items, this is your go to
@asos The UKs largest online-only fashion retailer
@nastygal See the coolest girl in the room? She probably shops at nastygal
@shoptiques Your source for the world's most exceptional boutiques online
@artdotcom Where to go for art, online
@zazzle Create merchandise by uploading your own images
@sierratp Catalogue retailer that sells seconds, overstocks, and clearouts
@newegg Hardware and software for your computer
@alibabatalk Global e-commerce platform
@retailerinsight The best in customer-centric strategies
Apparel and Beauty
@gap People all over the world, start a love train
@hm This Swedish retailer is one of the biggest, employing more than 94,000 people in 43 different countries
@anthropologie Apparel. Home. Found.
@puma They make a fine sneaker
@adidas Do you dream about sports all day? We do, too
@aldo_shoes Shoes, shoes, shoes
@movado Fancy watches
@pandora_na The well-loved charm bracelet retailer
@Clinique_US The cleanest you'll ever be
@lancomeusa Purveyors of fine, fine products
Electronics
@sony "Believe that anything you can imagine, you can make real."
@panasonic Been around since 1918
@futureshop For all your electronic needs
@jvc_usa Developers of VHS recorder and Japan's first television
Cars
@jaguar "When you commit to buying a Jaguar, we commit to you."
@lamborghini Italian | Uncompromising | Extreme super sports car maker
@GM Owner of 18 automobile brands (including their own)
@chrysler Imported from Detroit
@volvocarsglobal Volvo. Classic
@subaru_usa You drive a Subaru? Cool, man
@grouplotusplc "Rarely achieved mix of track cred and lusty looks" – Top Gear
Books
@bnbuzz Bookstore supergiant, Barnes & Noble
@chaptersindigo For those seeking leather-bound books to compliment the home that smells of rich mahogany
@selexyz One of the largest bookstore chains in the Netherlands
@maruzeninfo The biggest national bookstore chain in Japan
@junkudo_net A subsidiary of Maruzen
@JiuJiq_sanseido More books. You can even find four stores in the US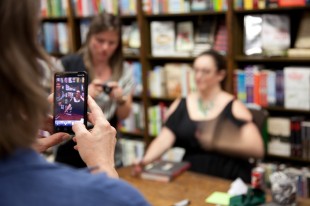 Speaking of retail, HootSuite is hosting a retail themed HootUp in New York on Wednesday February 28. Join Laura, Ashley, Evan and Tim at Gallery Bar around 6pm EST. They're chatting social media strategy for the retail industry. Come down to learn a thing or two, grab a bite to eat and perhaps a frosty beverage. RSVP and event details can be found here.