Measuring Social Media with #HootSuite ~ Live Webinar June 30th
Join HootSuite in a live and interactive webinar entitled "Measuring Social Media with HootSuite" to discuss the tips and techniques for gaining insight about social media campaigns.
Tune in Thursday June 30th at 9:30 a.m. PT (12:30 p.m. ET).
Plus, follow the conversation on Twitter using #smroi during the broadcast to ask your questions about social media measurement for live answers from the experts.
Be prepared by downloading the first four White Papers about measuring social media for ROI by HootSuite and Nichole Kelly for complete background prior to the webinar conversation.
You're Invited
The helpful HootSuite White Paper series is under way to give you insight on measuring your social marketing campaigns. Now, to discuss the content of these papers as well as the state of social media measurement today, HootSuite VP of Business and Enterprise sales Greg Gunn and White Paper co-author Nichole Kelly will be streaming live from The Pulse Network in a webinar entitled "Measuring Social Media with HootSuite."
Tune in on Thursday June 30th 9:30 a.m. PT (or 12:30 p.m. EST) to see a live interview about the top questions and challenges of social media measurement and marketing.
This 45 minute broadcast will be hosted by Butch Stearns of The Pulse Network, the first Social TV Network delivering viewers live streaming video programs combined with social media conversation. TPN is an online and mobile format that produces daily shows while integrating conversations from Twitter, Facebook and other social media platforms.
Join in with #smroi
We'll be using Twitter hashtag #smroi for this event, so be sure to follow the conversation online, and send your questions too — you might get the chance to see Greg and Nichole answer them live.
Meet the Experts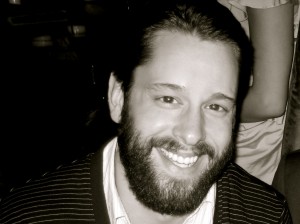 Gregory Gunn heads up the Business Development here at HootSuite HQ. He has a passion for technology and social media which has driven his career towards developing successful online business solutions — including business strategy consulting for a variety of start-ups and not-for-profits.
A little more about Greg:
He has an MBA at the Richard Ivey School of Business at the University of Western Ontario where he focused on digital strategy, online commerce and hybrid business models.
In 2007 he spent six months in rural Nigeria working with female entrepreneurs building market-based businesses.
Outside of his professional endeavors Greg can be found enjoying basketball, photography and is a "semi-pro" wedding MC.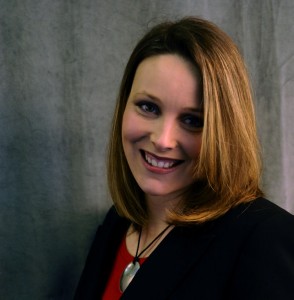 Nichole Kelly partnered with HootSuite recently to release the White Paper series on social media measurement for ROI. She's also the author of FullFrontalROI.com and a social media measurement coach. Nichole is a pioneer for making social marketing efforts profitable, and has over 12 years experience as an in-house corporate marketer.
Nichole has created a systematic way to measure social media so you can put it into the context of where it is delivering value to your organization and show bottom-line ROI. She has found that most marketers have most of the tools they need to measure, but need the right language and the right strategy to put the pieces together and deliver results.