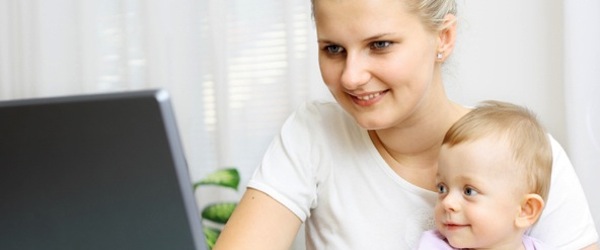 A Mother's Day Social Media Reading List
It's almost Mother's Day, and what better way to honour our moms than by sharing some of the best social media and tech content about them. Moms are tech-savvy social media pros, and this list of articles puts that on display.
HootSuite Content
The Best MBA of All: (M)om's (B)usiness (A)dvice
"Building a successful new business is tough. In fact, numbers show the odds are stacked against fledgling entrepreneurs. A recent study of 2,000 venture-backed startups by Harvard Business School, for instance, found that 75% failed to provide a return for investors.

I consider myself lucky that many of my previous ventures have succeeded. My current company, HootSuite, is now in its fifth year of solid growth, thanks to a winning combination of a great idea, optimal timing and a talented and dedicated team.

But there's another important factor behind my success as an entrepreneur to date. Her name is Joyce, and she's one of the most naturally gifted and resourceful entrepreneurs I know. Without her, I wouldn't be half the business person I am today (or know how to tie my shoes). Joyce, of course, is my mom." – Ryan Holmes
In honor of Mother's Day, we wanted to recognize women and their influence in social media. Let's give it up for the mommas out there who broke the stigma of a male-dominated tech industry; the successful "Mommy Bloggers" who continue to bestow their wisdom upon millions of readers every day. Through social media, moms have been able to speak out, share their expertise, and engage with their audiences. Even Groupon had their "mom" hashing out Tweets with all their followers for a day.
3 Ways Your Mom Is Better Than You at Facebook
If you ask teens why they're leaving Facebook, you'll likely be greeted by a variety of responses, everything from "I've been using it for so long that it's boring," to "People I don't like chat me all the time." Another response we've all heard is "My Mom is on Facebook." Teens want privacy, and having your mom scoping out your wall isn't appealing for many adults, let alone teens. It's this desire for privacy that has helped SnapChat rise in popularity.
That said, I tend to reject the "mom" argument for leaving Facebook. In fact, I'd argue that if all people used Facebook the ways our moms did, teens and adults would enjoy the social network more than ever.
5 Ways Women Drive Social Media
Brands have long known the importance of appealing to women. Studies show that the fairer sex are responsible for 80 percent of household goods. Now that social media has become such an integral part of a marketing strategy, it's even more important for brands to relate to their female audience. Check out this amazing Infographic by Finances Online: "Why Women are the Real Power Behind Social Media."
Numbers don't lie: women are dominant on social media. The implications of that fact depend on the business you're in, but however you use social media, you should understand the extent of the gender gap.
Other Social Media Reads
Moms Are Power Users of Social Media on Mobile – Business Insider
"We already know that general audiences spend more time on social media if they access it through mobile devices. This effect is even more pronounced among U.S. women with kids."
The Most Powerful Moms on Social Media – Working Mother
"The women who make up Working Mother's Most Powerful Moms in Social Media list are powerful influencers–reaching large audiences across all of the major social media platforms including blogs of all styles, Twitter, Facebook and Youtube. They also all have at least one-child at home who is under 18 years old."
Four Young Female Inventors and Innovators Make Disruptive Technology Sound Fun – Daily Beast
"Charge a cell phone in less than a minute. Recharge electronic devices remotely. Four young women introduced the audience of Women in the World to the up side of disruptive technologies."