How NYU's Stern School of Business is Teaching Digital Skills With the Help of Codecademy & HootSuite University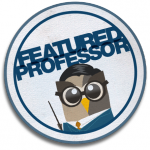 The Featured Professor Series shares the stories of innovative educators teaching social and digital skills to students, highlighting their unique challenges and accomplishments in the classroom.
Learning to code and tweet for marks? This may not be your normal marketing class, but these students are graduating with tangible, digital skills and certifications to take into the workplace with–along with their MBA.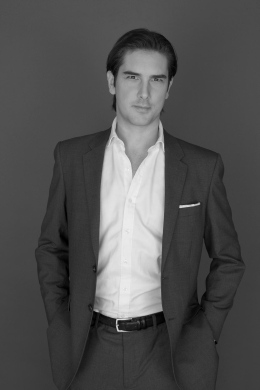 Jamyn Edis is a professor at New York University's Stern School of Business where he teaches New Media Marketing, a course he designed and implemented in 2009 to help students become effective marketers in the 21st century.
In addition to traditional lectures, Edis has students complete a Codecademy track and become a HootSuite Certified professional to arm them with digital skills that are in high-demand for today's workplace.
The verdict? "Students are embracing both Codecademy and HootSuite, and they want to do more offline models and learn tangible skills," says Edis.
Bridging the Digital Skills Gap
US unemployment rates hover around 8%, but jobs requiring computer science or social media skills continue to flourish. Edis, who is also CEO of Dash, wants to prepare his students for the changing economy, and "give students real world experience through more hands-on work so they can become trained in new tools for their careers."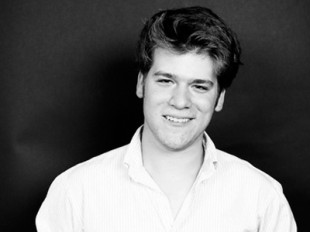 Codecademy CEO Zach Sims agrees that learning digital skills is helpful to all job roles.
"We're very excited to help NYU teach scores of students to learn to program." Remarked Sims, "It's great to work with a world-class institution like NYU that thinks on the cutting edge and wants to teach its students the skills and creativity that the labor market require."
For most of Edis' students, this was their first experience learning to code, and many were questioning why a marketer would ever need to code. "Students will come up with these great ideas for a digital campaign but have no idea how to execute them. They can't speak the language of the technologist," Edis explains.
Edis believes that students will be most successful when they can understand both the strategy and implementation. "Most of my students have Wall Street background, and they know how to use Excel. Excel is very similar to coding –logic, structure, algorithms– it's just a different language. Once you frame it like that for students, they dive in." The same principle can be applied when it comes to teaching social media for business.
"HootSuite was the perfect complement for what I was trying to teach through Codecademy," says Edis. Like learning to code, learning to use social media professionally is becoming a valuable skill for all job functions as more enterprises are embracing social at an organizational level.
As social media becomes tightly integrated into marketing campaigns, it's important for students to understand how their idea for a campaign would be executed. "Not all of my students will become social media marketers, but it's great to be able to tell them, 'You are now certified in this tool that you will use in business, and this isn't taught in any other course,'" added Edis.
Meeting the Challenges of Teaching Social Media
Keeping curriculum current is a challenge for all professors, and for Edis it's no different. "Social and mobile are the two subjects that students get most excited about, but they're also the ones that are the most perishable. It's a rapidly evolving space and it can never be current enough. Every semester there's a new platform."
"The biggest pain point for me in teaching digital marketing is the social media component, so having HootSuite University provide the homework portion of that was invaluable." Last semester, Edis enrolled his class in HootSuite University's Higher Education program, which gives students free access to HootSuite Pro and HootSuite University for 90 days. Over 120 classes have gone through the program, including Columbia School of Journalism and S.I. Newhouse School of Communications.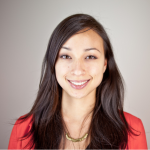 "New platforms, technologies, features, functions and networks are coming out and evolving all the time," says Kirsten Bailey, director of HootSuite University.
"By the time you put this stuff in a textbook, it's already out of date." By using HootSuite University as their class resource and assigning videos for homework, professors are able to free up valuable in-class time.
"What we offer is real-world and extremely practical," Bailey added. "Our students learn the skills to excel as social media professionals and tap into the huge demand in the job market."
Are you a professor teaching social media in the upcoming year? As part of the HootSuite University Higher Education program, students and professors are given completely free access to HootSuite Pro and HootSuite University courseware for 90 days. Empower yourself and your students with the skills needed for today's digital workforce.