Ryan Holmes Inspires Hometown Crowd at ignITE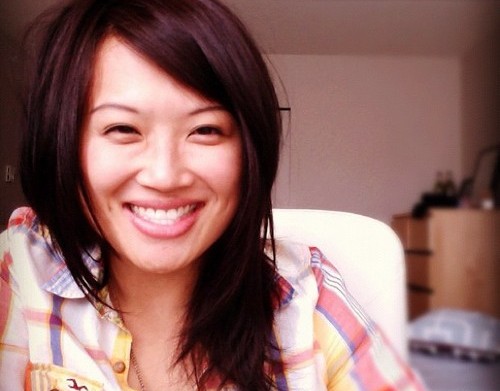 Wynne Leung is a UX/UI Designer from the Okanagan in British Columbia who attended the ignITE Speaker Series at Okanagan College.  Here she shares this story about her experience from a local's perspective.
Leading by Example
Ryan Holmes gave an inspirational talk at the ignITE event at Okanagan College on Oct 5.  He spoke passionately about many things: about his traditional upbringing, his Canadian roots in the Okanagan, his outlook and optimism on Canadian creative talent and his different ventures throughout the years; all of which lead him to build the empire of today – HootSuite.
Two things really hit the spot for me. The first is his perspective on leadership and the second is his attitude about life.
It was humbling to witness an amazing leader like Ryan speak to the audience in such a comfortable and friendly manner.  At times, it felt like the kind of talks people would have around the fireplace on a winter evening with friends. Except we were sitting in a college auditorium, listening quietly and attentively, with no fireplace in sight.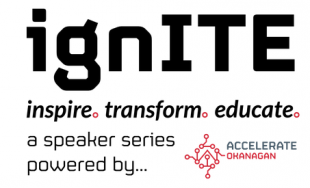 I was touched by his eagerness in helping everyone succeed. Oprah Winfrey once said, "What makes the difference between a true leader, and one that isn't so true, is that a true leader is not afraid to open up and carry you through to becoming the best of who you can be. Because a true leader is not afraid, and wants you to succeed and reap the benefits of where they are, so that you could also be in the spotlight and rise above it all."  Ryan, to me, is that true leader.
Staying True to One's Roots
I worked for a few startups and can relate on how difficult it could be to hold a lean team together with a single promise that the product will succeed, and then to continue to believe that it will through the difficult times. Ryan not only kept his team believing in the product during production when they first started up years ago, but to this very day, he looks after the people and the product with the same commitment he had for them from day one.  He said that he would not accept anything less than 1 billion dollars for an IPO, and that was because he wants his team – the people who stood by the product since day one, to succeed with him.
Lastly, he was quoted as saying at the end, "Nothing is owed… Keep motivated and hustle."  With just a sentence, he summed up something I feel people struggle with, and that is the notion of self-loathing through anxiety and fear. That things "should" happen to people at certain times. So, truly being able to let go of this grandiose idea that some have about themselves and their talents and all the "shoulds."  That nothing is owed to you.  That miraculous things can happen if your passion is genuine.  That hard work pays off.  Not only did he speak of it during this talk in the Okanagan, but he lived it.
Needless to say, he is a role-model to a creative person like myself who is also working on a dream. Go Canada Go!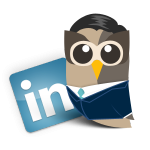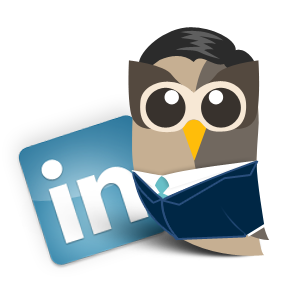 You can see Wynne's design portfolio at Wynneleung.com, or follow her on Twitter @wynwyn.
Read an interview with Ryan in the Kelowna Capital News, and read about how Ryan Holmes was selected for LinkedIn's list of 150 thought leaders here.