Schedule Social Media Posts From Anywhere on the Web With Hootlet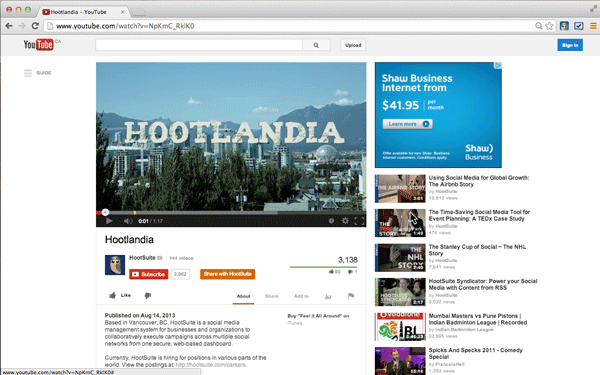 With so much great content online, you never want to miss an opportunity to engage with your followers. With the Hootlet, HootSuite's free Google Chrome extension, you can schedule social media posts at any time, from anywhere on the web.
Picture a real estate agent who spends all day showing houses, but wants to notify their followers about new listings. When you're working all day, you might not have much time to spend posting to Twitter, Facebook and other social networks. This makes the time you do spend browsing online even more important.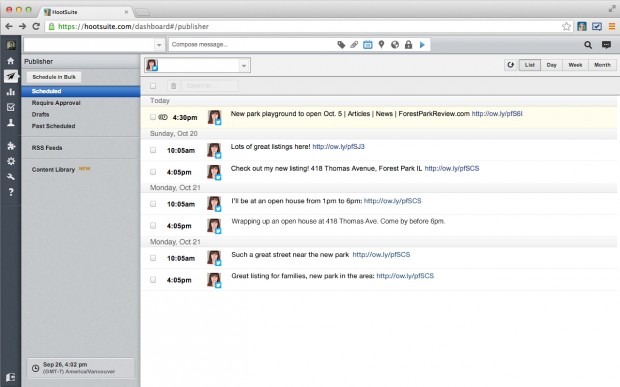 With the Hootlet, you can quickly take content that your followers will enjoy and schedule posts to appear at various times throughout the day. Your social accounts will be active and your followers engaged. Put simply, Hootlet lets you be online even when you're not.
How to Schedule Social Media Posts
With the Hootlet, you can schedule social media posts at any time, from anywhere on the web. Learn how in HootSuite University's 3-minute walkthrough video.
To schedule a post with the Hootlet, simply click on the extension icon when you're on the webpage you'd like to share. Choose the social networks you want to share to. Then publish it now, pick a time to post your message later, or let AutoSchedule pick a time for you. That's all there is to it. And if you ever need to view, review or revise posts, all scheduled messages are accessible in the Publisher section of your HootSuite dashboard.
Social doesn't sleep, but you do. Whether you're hosting an event, planning for a busy week or targeting an audience in a different time zone, there are always times when scheduling social media message in advance will come in handy. Let Hootlet share the load.