HootSuite Recovers From Unexpected Downtime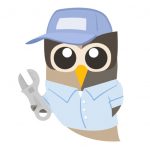 Last night, HootSuite and many other online services were affected by Amazon EC2 issues and experienced unexpected downtime. The outage duration lasted from 9:00pm – 1:00am PDT.
Scheduled messages due to go out during the downtime have not been delivered.
We recognize that this was an inconvenience and our team worked diligently late into the night so we could recover as quickly as possible.
Follow @HootSuite_Help for the latest updates during scheduled and unexpected downtime.