Social Media At Its Peak: HootSuite Used On Top of Mount Everest
8,848 metres.
29,029 feet.
What do these numbers represent? Both the height of Mount Everest, and the highest non-aerial message ever sent from HootSuite.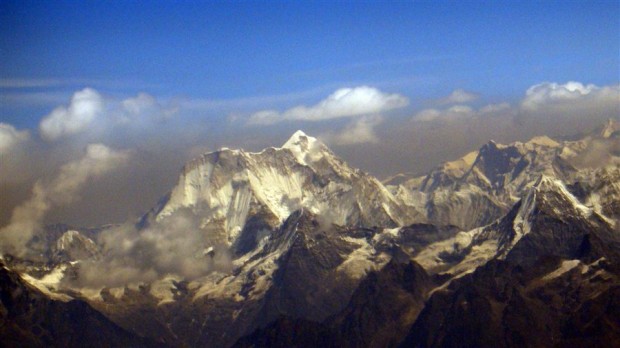 On May 19th, Daniel Hughes joined the small, elite group of climbers to have stood on top of the world: he summitted Mount Everest. The 31-year-old didn't do so for personal glory or fame; he took on the painstaking climb in the hopes of raising £1million for British charity Comic Relief.
Comic Relief raises money for the poor and disadvantaged through a variety of events, the most popular being Red Nose Day. For that reason, when Hughes reached the summit of Mount Everest on May 16th, he adorned his oxygen mask with a big red nose, making him the first person to ever do so.
In addition to wearing the nose, Hughes took a call with the BBC (the highest ever live television interview on earth) and also took a photo of himself (see above) which he Instagrammed and posted to Facebook. After enjoying the moment (and spectacular view), he then tweeted the following using HootSuite:

Hughes has truly illustrated the power of social media, and its unbelievable ability to bring real-time, personal communication to any place on the globe. Between Mount Everest, the International Space Station, and a Mars mission training facility in the middle of the desert, HootSuite is helping people harness that power every single day.
If you would like to help contribute to Hughes' fundraising efforts, you can donate here or visit his website, http://www.everestmillion.com/.