This month, Facebook acquired top-rated CRM Kustomer, to aid business profiles with text-based customer communication and management.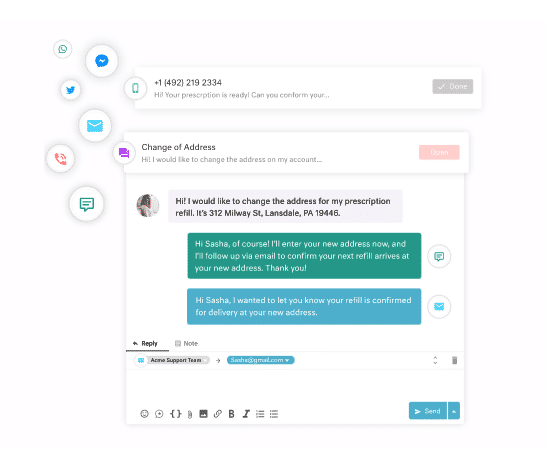 Source: Kustomer
The platform compiles conversations from a variety of channels into a single screen view to help businesses automate repetitive and frequently asked responses. "As businesses adjust to an evolving digital environment, they're seeking solutions that place people at the center, especially when it comes to communication," wrote Dan Levy, VP of Ads and Business Products, and Matt Idema, COO, WhatsApp. After all, who wants to call anyone for help anymore? I barely can summon the energy to record a voicemail greeting. (Much less actually check them. Just text me, Dad!)
It's another interesting shift from Facebook into the business operations and retail sphere, following the integration of Shops this spring and the announcement of API updates for WhatsApp and Messenger. Remember this was just a place to share baby pics and ignore invites to my comedy shows? Those were the days.
More information about the acquisition and integration in Facebook's news release here.