Facebook Drives feature launched for the holidays
To gather clothing, food, and other necessities for people in need, U.S.-based Facebook users can now implement the Drives feature. Part of Facebook's Community Help hub, Drives allows you to rally your community around a cause, encouraging and tracking non-monetary donations.
To create your own Drive, open the Community Help hub and click "Request or Offer Help." Here, you can select "Create Drive," and fill out the form to set a collection goal — whether that's 100 backpacks for school kids in need, or 1,000 cans of soup for a local shelter. The Drive will appear in your news feed like any other post, with a progress bar tracking donations to date. This post will also appear in the Community Help hub, so others in your neighborhood can also discover your worthy cause.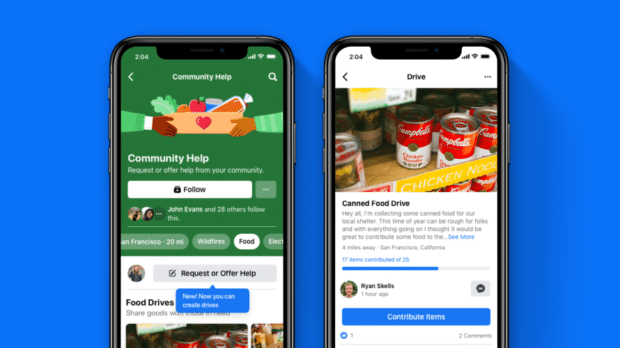 Source: Facebook
As with all posts in Community Help, Drives are held to Facebook's Community Standards and will be taken down if they feature insensitive or promotional content.
Visit Facebook's Season of Giving campaign page for more information on the platform's charitable features.