Facebook launches new ways for content creators to monetize
In case you weren't aware: we live in a content economy. And Facebook is doubling down on its role as a central marketplace for creators.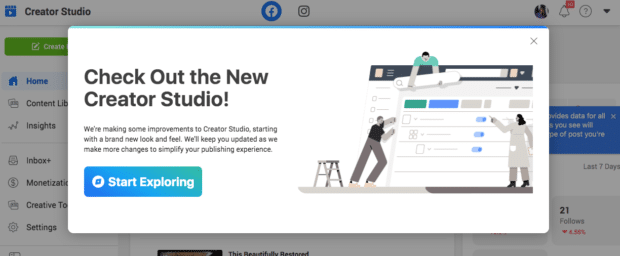 From 2019 to 2020, the number of content creators making over USD 10,000 monthly grew by 88%. This year, creators will probably make even more, as Facebook introduces new ways to monetize their work on the platform.
Short video monetization
Creators may now earn revenue from short-form video. Previously, only videos three minutes or longer could be monetized. Now pre, mid, post-roll and image ads can be added to videos as short as one minute.
In the coming weeks, the platform will begin beta-testing the monetization of Facebook Stories with ads that look like stickers. 
Looser eligibility requirements
Along with the broadened scope of video comes a broadened scope of eligibility. With loosened criteria, more creators will be eligible to tap into this revenue program. 
To qualify for in-stream ads, Pages need to have 600,000 total minutes of video viewed. This can be any combination of on-demand, live, and saved live video views over the past 60 days. Pages must also have five or more active video uploads or saved live videos.
Live video ads
Facebook is also expanding the ability for creators to use ads in live videos. Previously, this program was invite-only. Now, content creators just need to have 60,000 live minutes viewed in the last 60 days. (Advertisers can choose to exclude their ads from being shown in live streams when setting up campaigns.)
Content creators can check their eligibility or submit their Pages for review through the Creator Studio.