Behind the scenes, updated task-based admin controls allow for more nuanced usage by your admin team. Give someone full control, or just partial access. This could include tasks like accessing insights, creating ads, posting content, or managing community activity, for example.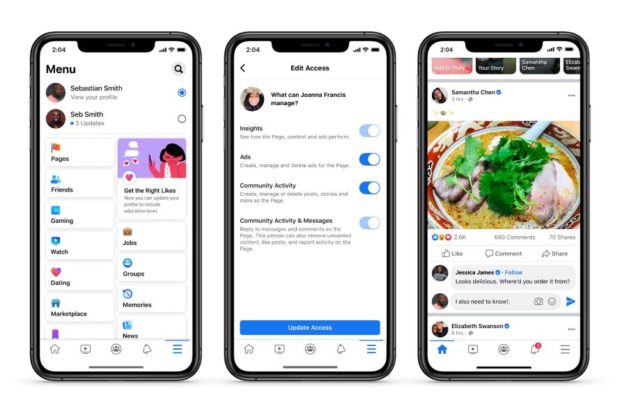 Source: Facebook
The new and improved Pages experience will additionally offer actionable insights, more relevant notifications, as well as safety and integrity features for catching spam and fake accounts.
The new Pages experience will be slowly rolling out to all users, so if you haven't encountered any of these changes yet, sit tight: change is a-comin'. To learn more, visit the Help Center.