To accommodate the shift of so many in-person events to virtual due to the pandemic, Facebook introduced a paid online event feature back in August. Reportedly, the tool was a smash hit, allowing content creators to earn revenue through cooking classes, live podcast recordings, make-up tutorials and more.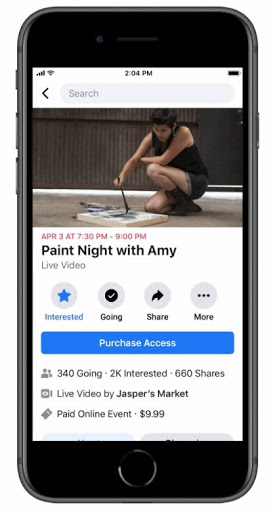 Now, the feature is expanding to 24 additional countries: Argentina, Austria, Bangladesh, Bolivia, Colombia, Denmark, Ecuador, Egypt, Guatemala, Hong Kong, Indonesia, Ireland, Malaysia, Morocco, New Zealand, Peru, Portugal, South Africa, Switzerland, Taiwan, Thailand, the Philippines, Turkey and the United Arab Emirates. 
In addition to opening up paid online events to a bigger global audience in the coming weeks, Facebook also plans to unlock its fan subscription feature to 10 more markets. 
Learn more about Facebook's paid online event feature here and its fan subscription feature here.