Boosted Instagram posts can now drive traffic to WhatsApp
After noticing businesses were using third-party tools to drive Instagram ads to WhatsApp business accounts, Instagram has released native integration. Now businesses with boosted posts can drive traffic directly to their WhatsApp accounts, and start conversations with prospective customers.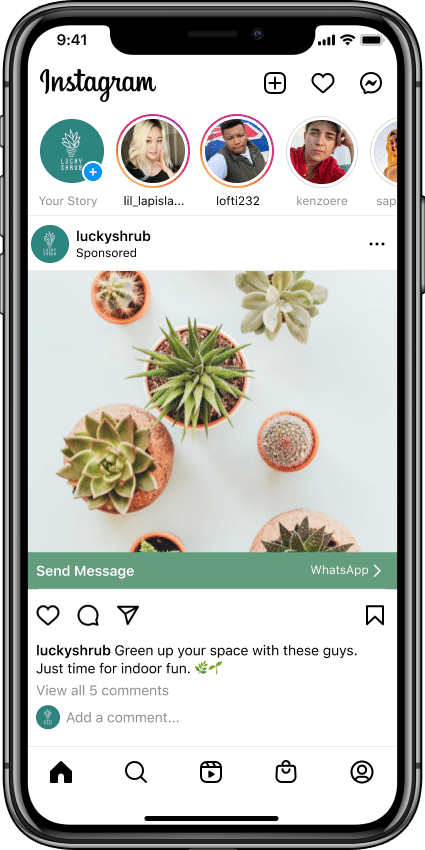 Source: Instagram
Here's how to boost posts that drive to WhatsApp, as described on the Instagram Business blog: 
Under profile settings, add your WhatsApp business number to "contact options" on your Instagram business account.

Choose an existing post on your Instagram business account that would inspire your audience.

Click the blue boost button, choose messages and select WhatsApp.

Set a goal, audience, budget and duration for your ad that will help you reach your objectives.

Review your selections, preview your ad and tap "create your ad."

Once approved, your ad will go live within 24 hours.