Facebook opens its Messenger API for Instagram
At Facebook's annual F8 developer conference, the company announced that developers and businesses would now have access to its Messenger API for Instagram. This will allow businesses to integrate messaging with applications and workflows, automate responses and manage customer communications at scale.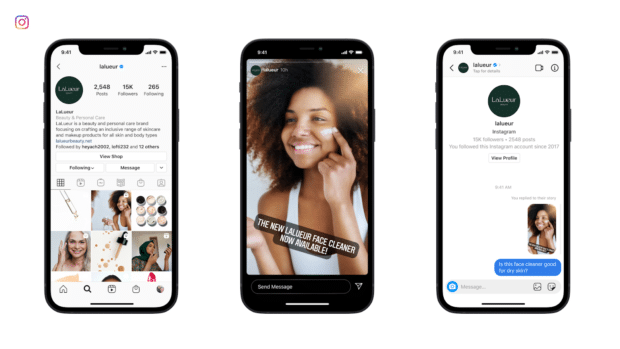 Access to the Messenger API on Instagram has been "a top request from brands and developers for some time now," said Marion Boiteux, Product Manager at Facebook, during the presentation. After a successful beta test that started as early as 2019 with 30 developers and 700 brands, the company is in phase one of the global rollout. 
Alongside the announcement, the company shared a variety of brand case studies. Since integrating the API in 2019, Sephora has responded to 100% of the messages it received on Instagram and decreased the number of messages required for resolutions by 15%. Kiehl's in Malaysia has been able to reduce beauty consultation registration time and drive a 20% increase in conversions from consultations to sales.   
For now, accounts with followers accounts between 10K and 100K are eligible to access the API. Eligibility should open to accounts with between 1K and 100K followers in July, and all accounts by the end of the third quarter. Group threads are currently not supported.