Instagram comments have remained largely unchanged for years, but a fun new piece of engagement bait is on the way. Instagram's poll feature, already popular in Stories and DMs, is coming to the comment sections of both Reels and feed posts.
Meta CEO Mark Zuckerberg and Instagram head Adam Mosseri announced the new feature in updates posted to their respective broadcast channels.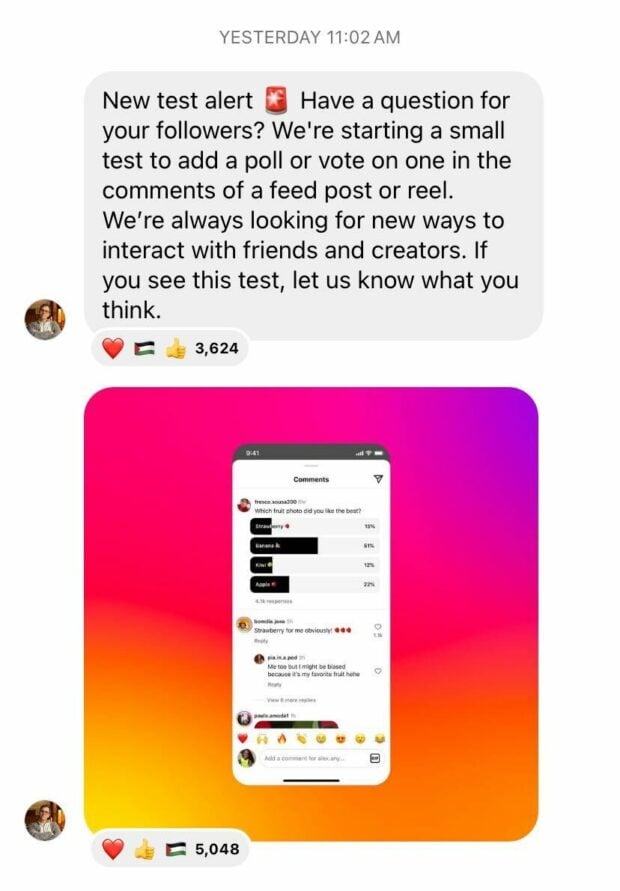 Image via Adam Mosseri's broadcast channel
Polls are popular for a reason. Effort-wise, they require relatively little of your audience, but their results can provide valuable insights into your followers.
Plus, we know that engagement is one of the top signals used by Instagram's algorithms, and asking questions is a tried and true tip for encouraging interaction. We think this is a pretty smart tool to promote organic connections between creators and their followers.