Instagram
Twitter lets iOS users share tweets to Instagram Stories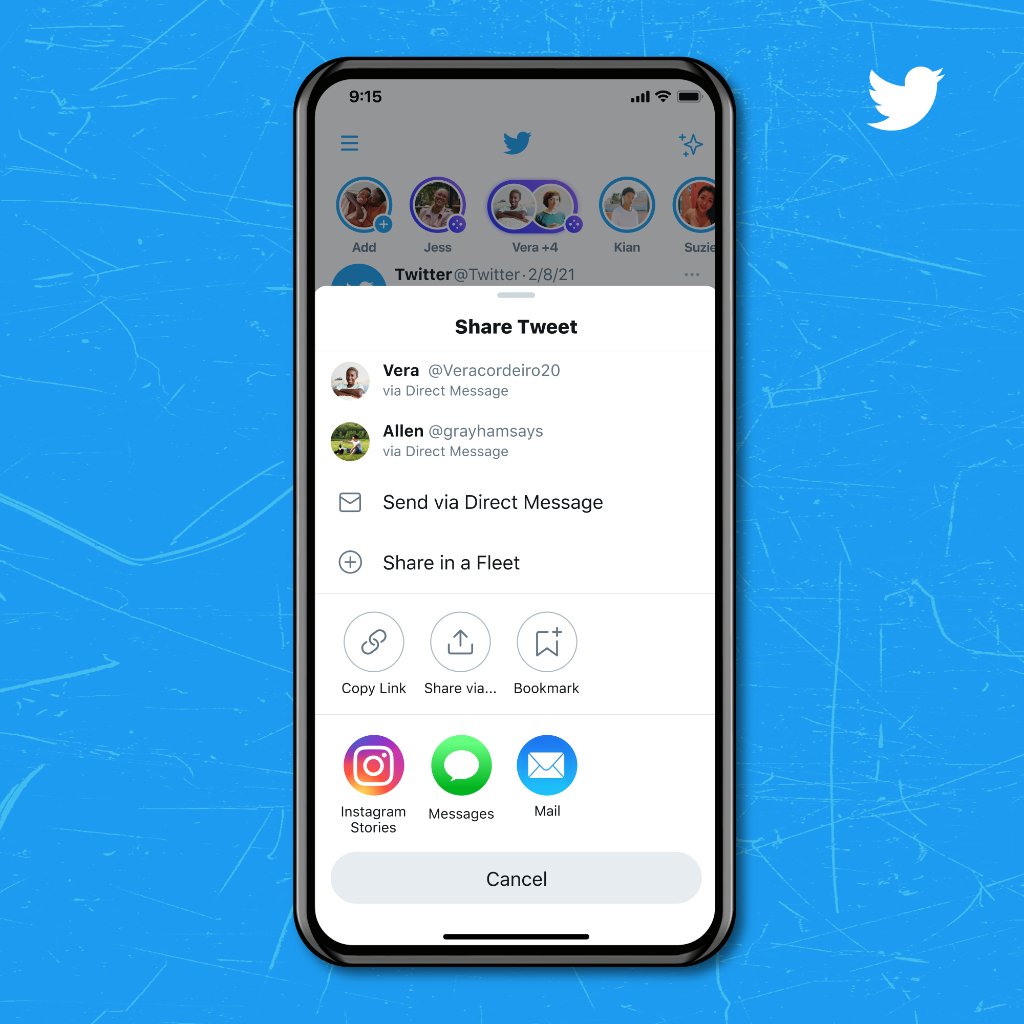 Source: Twitter
It's now easier to share tweets to Instagram Stories. In June, Twitter announced integration that allows people to share public tweets directly to Instagram, rather than posting screenshots. Twitter has been testing this feature since as early as December 2020, when the company launched a similar feature for Snap Stories.
pls stop posting screenshots of Tweets on IG Stories. you can now share Tweets directly on iOS.

-management pic.twitter.com/wpjnElsRTK

— Twitter (@Twitter) June 22, 2021
To share a Tweet, tap the share icon, then select Instagram Stories. The tweet will appear as a sticker that can be placed and resized within the story frame.