TikTok has launched a new time-based dual camera feature called TikTok Now, according to an update published on their blog today.
TikTok Now will send users daily prompts to capture and share real-time updates using their front and back cameras.
​​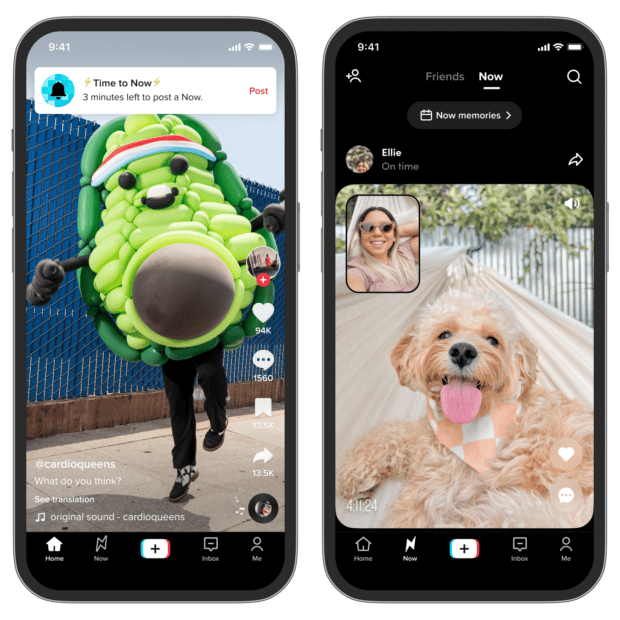 Source: TikTok
We're used to seeing other platforms copy TikTok, but this latest update marks the first time the platform's had to play catchup.
TikTok Now is essentially identical to BeReal, with a few minor differences:
More time to share. BeReal gives users just two minutes to take and share their photos, while TikTok Now allows up to three minutes.
Post photo or video updates. BeReal only allows users to share static photos, but TikTok Now users can share photos or 10-second videos.
BeReal's explosive growth in 2022 has every major social network scrambling to keep up. This latest update from TikTok makes them just the latest platform attempting to capitalize on BeReal's runaway success by copying the app's main feature.
But unlike Instagram, whose Candid Challenges feature remains in testing, TikTok's managed to launch its copycat feature in record time.
From mockups shared by the platform, it looks like TikTok is betting big on the new feature. The TikTok Now button appears in the bottom navigation bar, right next to the Post button, and replaces the Friends tab.
U.S. users should have access to TikTok Now soon, but the platform says to expect changes over the next few weeks as they learn more about how their users adopt the new feature.