@Invoker at Techweek Chicago 2012

HootSuite CEO, Ryan Holmes, AKA @invoker hits the windy city for Chicago's Techweek 2012 from June 22 to 26, 2012. Ryan will be giving a presentation about the influence of social media in our community and internationally.
Attend Techweek 2012 to rub elbows with tech industry leaders and trailblazers at one of the world's biggest tech events.
How Social Media Changes Peoples' Lives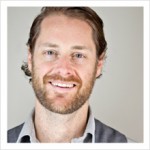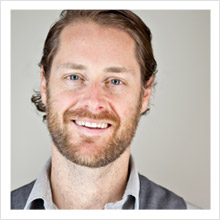 Ryan will be speaking at Techweek 2012 about How Social Media Changes People's Lives. Social media touches upon every aspect of our lives from our personal lives to the workplace to the greater community, playing a role in protests, political revolutions and international events. Ryan will give a bird's eye view of the impact social media has on our society.
Don't miss Ryan's talk this Friday, taking place on the Main Stage (222 Merchandise Mart Plaza, Chicago, IL) from 4:00pm – 4:45pm CST.
Techweek 2012
The Techweek Conference brings together 2000 brands, 300 speakers and 100 exhibitors along with tech heavy hitters such as Maya Leibman (CIO of American Airlines) and Matt Mickiewicz (Co-Founder of 99 Designs). Not to mention a kick-off keynote speech from Chicago Mayor Rahm Emanuel on opening day.
This year's Tech Week Conference theme is the "life cycle of an emerging technology business." Entrepreneurs from Groupon to GrubHub will be at the expo to talk shop about the trials, errors and successes of startup companies in today's tech and business industries.
See you in Chicago
At HootSuite HQ, we're looking forward to seeing what Ryan brings to the talks. If you're in the area, drop by, say hi, and get the straight goods on social from industry experts.
Stay looped in during the event by following @thetechweek @HootSuiteEvents and #TW2012chi.