Top 10 International Twitter Trends of the Week, Volume 44

Gung Hay Fat Choy
February 10th marked the start of the Chinese Lunar New Year 2013, the Year of the Snake. Chinese New Year, the most important Chinese holiday, is celebrated globally with traditional dances, street festivals and temple visits. This year's Chinese zodiac animal – the snake – signifies cleverness and tenacity and is a fire sign. However, in the larger Chinese astrological cycle, 2013 is associated with the element of water, making it the 'Year of the Water Snake.'
As fire and water do not combine well in reality, this Lunar New Year may signify turmoil ahead. Despite this, people around the world celebrated in style and sent their well wishes by tweeting "Happy Chinese New Year." Gung hay fat choy!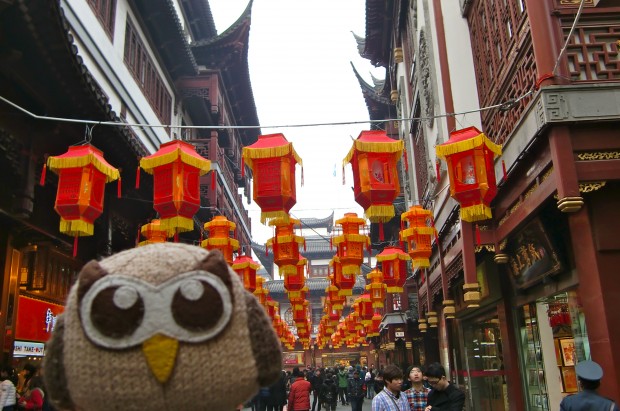 #KEdebate13
Believe it or not, but Kenyans are very active twitter and social media users. They also have a history of violence during elections. Put the two together, and get the whole world talking. This past week, Kenya held its first televised presidential debate, which was highly broadcasted in the news and social. Approximately 14 million Kenyans will vote next month in a very important election following their recent violent turmoil across the country. The 3 and a half hour debate was held in a private school near Nairobi's national park, and was moderated by television journalists Julie Gichuru and Linus Kaikai. During the debate, seven male candidates and one female candidate took part. As the second most active twitter users in Africa, Kenyans voiced their opinions on the debate on Twitter using the hashtag #KEdebate13.
A Historical Resignation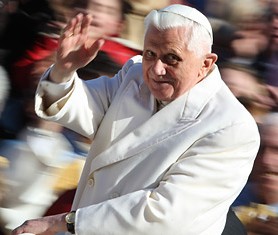 On 11 February 2013, the Vatican confirmed that Pope Benedict would resign the papacy, due to failing health and old age, on 28 February, 2013. Benedicto XVI is the first pope to resign since Gregory XII in 1415, and without external pressure since Pope Celestine V in 1294. Throughout history, popes are the Head of the Church until their death. Although he did state that he would continue to serve the church "through a life dedicated to prayers." Naturally, people are both questioning and discussing his historical resignation across the news and social channels.
And then there's Juan Pablo II. Following the news of Pope Benedict's resignation, comparisons between he and his predecessor and friend Pope John Paul II were once again ignited in the media and among Catholics everywhere. John Paul II was pope until his death at age 84 in April of 2005, leaving people mourning for the loss of a great world leader. Following a class act like JP II couldn't be easy.
Eating Pancakes on Fat Tuesday
Fat Tuesday, also known as Shrove Tuesday (in Christianity) and Mardi Gras (from the French), is celebrated on a Tuesday 40 days before Easter (the Tuesday before Ash Wednesday – the beginning of Lent). Fat Tuesday is literally just that. It's the last supper so-to-speak, of eating rich fatty foods before the ritual fasting of Lent, which begins on Ash Wednesday. In the United Kingdom, Ireland, Australia, New Zealand and Canada, Shrove Tuesday is celebrated with the tradition of eating pancakes on that day. Happy Pancake Day and Happy Fat Tuesday are two different ways of saying the same thing. Both sound like a great Tuesday.
#SNSD2ndJPNtour2013
What do you get when you put nine cute Korean girls together and start a pop band?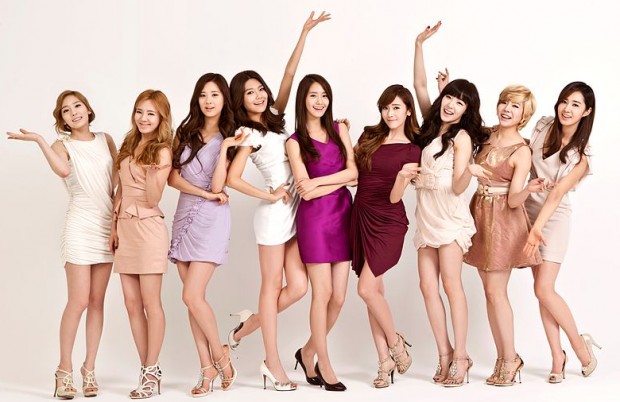 Move aside a tad Super Junior, because the popular Korean band, 'Girls' Generation' (So Nyeo Shi Dae) is starting their 2nd Japanese Tour. Fans from around the world (cutely named S♥NEs) are pretty excited. Hence why the complicated tour hashtag #SNSD2ndJPNtour2013 has become a global trend. This could be a fun social experiment. Do girl or boy fans rule the Twittersphere? (I think we all know the answer… ahem Bieber and One Direction fans)
Speaking of Bieber – Saturday Night Live got a lot of attention on Twitter this week because Justin Bieber hosted and performed on the show. One of the skits he acted like a nervous boyfriend meeting his girlfriend's family. In the skit, instead of saying "nice" or"glad" to meet you, he put them together saying "glice." You guessed it, #glice was an instant global trend. #gofigure.
Until next time twitterers. Want to keep reading? Check out what's trending in the US this week.