Top 10 Twitter Trends of the Week by Ad Age and HootSuite (USA), Volume 42

With millions of Twitterers discussing everything from politics to pop stars, why do some hashtags and keywords tend to stick to tweets? Discover what America was tweeting about this week in our USA Trends of the Week. Then, why not compare and contrast them to our International trends of the week?
North Korea's Causing Worry
Not surprisingly, this week's top USA Twitter trend is North Korea. After reiterating that the US was their (roughly translated) "arch nemesis," North Korea successfully launched a three-stage rocket last month, on the first anniversary of Kim Jong Il's death. Not only did this put the satellite Shining Star-3 into orbit, but it also signaled to the world that their long-range missile program can now reach the United States.
Last week, North Korea announced that it planned to conduct a third, and perhaps final underground nuclear test in Pyongyang, on top of carrying out more long-range rocket launches. After North Korea's threats and successful launches and tests, the U.N. Security Council tightened sanctions on the secretive regime. According to many sources, last week's announcement for a third nuclear test is in retaliation against the U.N's interference.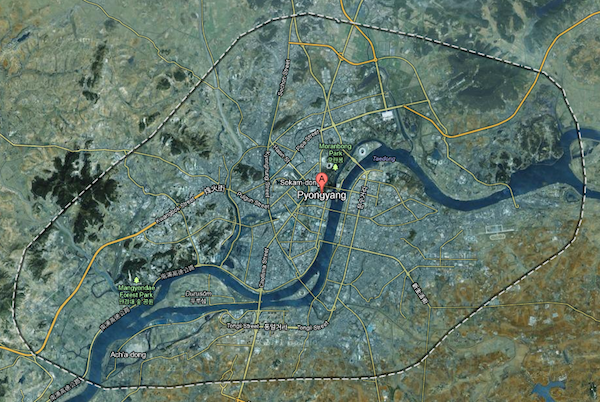 North Korea is also trending in the US as Google Maps announced that they've made several improvements to the maps of the region. "For a long time, one of the largest places with limited map data has been North Korea. But today we are changing that," wrote Jayanth Mysore, senior product manager of Google Map Maker. While Google says that "these maps are especially important for the citizens of South Korea who have ancestral connections or still have family living there," it's perfect timing.
Gangster's Paradise
Biggy Smalls. 2Pac. 50cent. What do they have in common with Rick Ross? Out celebrating his 37th birthday, Rapper Rick Ross was shot at in a drive-by shooting on January 27th. According to sources, the rapper was driving his Rolls Royce away from a local restaurant in the early morning hours when people in an unknown car opened fire. Ross then crashed the car into a building, but luckily neither he nor his passengers were injured in the shootout.
Magnet for bad press, hothead Chris Brown made headlines again this week after getting into a fight with fellow singer Frank Ocean. Apparently there is a direct correlation between singer hierarchy and best parking spots outside their mutual studio… Brown is also trending since ex-girlfriend and pop star Rihanna revealed this week that she's back together with Chris Brown – despite their wildly publicized history of physical abuse.
An Array of Trendy Hashtags
#ausopen
The official hashtag of the Australian Open tennis tournament, #ausopen trended for a second straight week. On January 27th Novak Djokovic became the first man to win three consecutive Australian Open titles in the professional era when he beat Andy Murray 6-7, 7-6, 6-3, 6-2. Meanwhile, Victoria Azarenka successfully defended her women's singles world title.
#sagawards
Next up, we all know how much tweens love to discuss celebrities… get them all at one event, stick a hashtag on it and you've got yourself a trend. #Sagawards,  the official hashtag for the 19th Annual Screen Actors Guild Awards, were held on January 27, 2013, in Los Angeles, California. Honoring the best achievements in film and television performances for the year 2012, some of the movie stars included Daniel Day-Lewis, Julianne Moore, Alec Baldwin and Anne Hathaway, to name drop a few. With over 5.2 million viewers, many of them flocked to Twitter to discuss the evening as it unfolded. Now that's advertising.
#redeye & #uppers
Our first impressions of the hashtags deceive us on this one. Red Eye is a popular show on Fox News hosted by Greg Gutfeld. The show airs at 2am weeknights, hence the hashtag #redeye. And #uppers is the hashtag used by viewers of MSNBC's "Up with Chris Hayes," a news and opinion show that airs on weekend mornings at 8 a.m. There's something in this for everyone.
#wef
The World Economic Forum (WEF) is a Swiss non-profit foundation, based in Geneva. It describes itself as an independent international organization committed to improving the state of the world by engaging business, political, academic and other leaders of society to shape global, regional and industry agendas. Known for its annual meeting in Davos, Switzerland, it brings together some 2,500 top business leaders, international political leaders, selected intellectuals and journalists to discuss the most pressing issues facing the world.
The 2013 meeting was held from 23 January to 27 January, with the theme of "Resilient Dynamism," following founder Klaus Schwab's declaration that "the need for global cooperation has never been greater."
Read this week's International Twitter Trends of the Week. Join us next week for another look at a week in the Twitterverse.