Tying Tweets to Profits: Can 140 Characters Deliver ROI?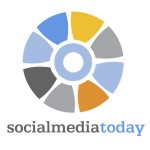 Can you leverage the power of a single, well-crafted sentence to earn business from all over the world?
Smart businesses are devising ways to reach through Twitter's 500 million registered users and attract new customers by getting to the point, fast. The rewards can be considerable.
If your company isn't profiting from your Twitter presence, what's stopping you?

Join HootSuite Sales Engineer, Kemp Edmonds on June 25th at 12pm EST (GMT -5) for an interactive Tweet Chat / panel discussion (#smtlive) covering expert advice for optimizing the ROI on your Twitter campaigns.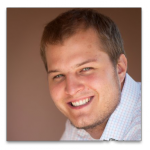 Joining Kemp for this live webinar from Social Media Today, is Ric Dragon, CEO and co-founder of DragonSearch and author of Social Marketology, to discuss:
How to create and distribute tweets that translate into profit.
What are Twitter users looking for? What do they not want to see?
How to use images and videos, including Instagram and Vine.
Are promoted tweets worth their cost?
What are companies currently finding most profitable on Twitter today?
If you are a marketer looking to get the most out of Twitter, join Kemp and Ric Dragon as they discuss how to create and distribute tweets that translate into profit. Social media has created an environment where sales and marketing play to an audience that has enormous leveraging power. A business can no longer succeed on social media on thoughtful engagement and excellent service alone.
Do you want to increase your brand's Twitter ROI? Join HootSuite and Social Media Today on June 25th at 12PM EST.