New HootUp Record, Summer Festivals + More ~ Your UK Roundup
Although Spring showers are pouring down all over the United Kingdom, HootSuite's UK owls aren't letting the drab weather dampen their spirits!
Join in the HootUps from Cardiff to Glasgow and all over the country, including a load of exciting events coming up in June.
A New Record
#HootUpGW
May 16 2013: HootUp Glasgow was hosted by UK Ambassador Allan Blair Beaton and Scottish diplomats Jennifer Tough, Steve Sefton and Matthew Marley
The Owls joined together with a few Scottish digital agencies and a brilliant new partner venue, 29 Studios.
Incredibly, HootUp GW was the largest UK HootUp ever! A big thanks to all the owls. #HootHoot
Find out more about #HootUpGW at the Storify page here.
Upcoming Events
Catalyst Conference
June 3rd 2013: The annual Catalyst conference will be held in London and the Owls will be there.
Join HotSuite friends Blueclaw from the iOnSearch Conference for a presentation on developing community management for social media.
HootSuite will be live tweeting and handing out awesome swag to the delegates, so keep an eye out!
Global Radio Demo

June 12 2013: before the #WaterlooHootup, Owls will be headed to the offices of Global Radio for a demo with their social media manager, Charles Ubaghs.
Here's hoping some peeps from the radio join us @ClubWorkspace for the Hootup!
#WaterlooHootUp
June 12 2013: The owls are stirring in London for the first UK HootUp of Summer 2013!
Hosted by UK Ambassador Allan Blair Beaton and the great owls at Club Workspace,  check it out to learn how to use audience mapping, tweet scheduling and advanced searching to become a more efficient social media owl.
Don't forget to let the owls know you're coming!
#CanadaDayLondon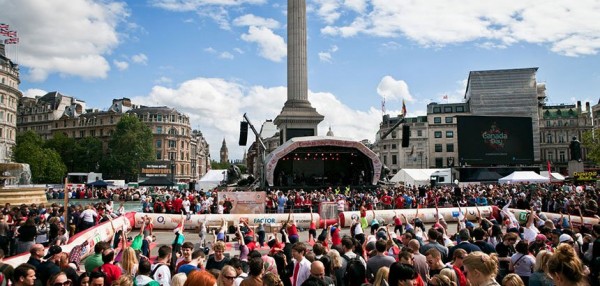 July 1st 2013: HootSuite is the official Social Media Partner of Canada Day London on July 1st 2013.
Find the Owls in Trafalgar Square rocking out to great music and coming out on top in the street hockey tournament!
Diplomat Update
The #HootMission continues in the UK, as HootSuite has recruited more Diplomats and Campus Ambassadors to the Community program.
A big #HootHoot and welcome to: Graham Aikin, Sakis Caramanlis, Chris Moore, Jessie Scouller and Guillermo Del Rivero!
Fancy becoming a UK owl? Get in touch by tweeting @HootSuite_UK!
Look Hoo's Hooting: Festival Edition
Whether it be standing in a field or on the beach, listening to rock, jazz, folk or pop– here's hoo's hooting in music festivals!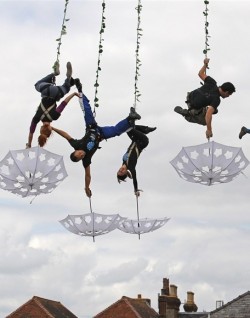 @AgeasSalisFest Salisbury Arts Festival
@SwaleFest Swaldale Festival
@TheEdenSessions Eden Sessions
@NewarkFestival Newark Festival
@AfricaOye Africa Oye
@MIFestival Manchester international Festival
@GodivaFestival Coventry Godiva festival
@WakestockUK Wakestock Festival
@LarmerTreeFest Larmer Tree Festival
@Lovebox_Mama Lovebox Weekender
@CamFolkFest Cambridge Folk Festival
@PlayGroupFesti Playgroup Festival
@VFestival V festival
@ShambhalaFest Shambhala Music Festival
@EOTR End of the Road Festival
@GoOutdoors Go Outdoors
@Vango Vango
Happy Hooting in Summer 2013!