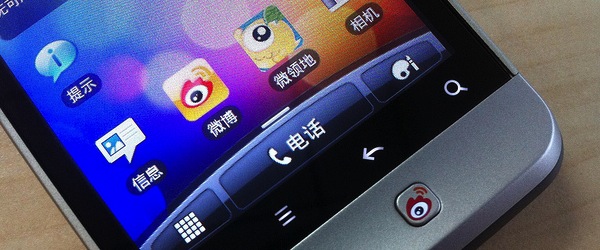 Why Your Weibo Strategy is the Key to Cracking the World's Biggest eCommerce Market
Thanks to its rapid economic boom and increased Internet usage in recent years, China has overtaken the U.S. to become the world's largest eCommerce market and will remain in the lead for the next while. According to KPMG, the Chinese eCommerce industry is predicted to reach $540 billion USD by 2015, surpassing an American online retail market expected to reach $278.9 billion USD. By 2020, China's online retail market is predicted to be larger than Britain, U.S., Germany, France, and Japan's eCommerce e-tail industries combined.
To penetrate this enormous online market, businesses should be on Weibo, the Chinese Twitter. This micro-blog has 157 million monthly active users in Chinese-language markets worldwide, with the majority of its users in China. The social platform lets you display text messages, images, and videos.
By using Weibo, you can run Chinese-language social media campaigns or publish Chinese ads to customize your offerings for the Chinese audience.
To help you manage your Weibo community more effectively, Hootsuite has launched Weibo for Hootsuite. With this integration, Weibo becomes another feed that you can manage via Hootsuite. This integration feature will help you identify prospective clients and opportunities to interact with Weibo followers more conveniently.
Weibo for Hootsuite delivers all the features you expect from Hootsuite:
Search for keyword-specific content.
Develop a stream with feeds for followers, mentions, and favorites.
View re-posts and comments and publish comments of your own.
Compose and schedule messages and add photos and links.
Gain access to user profiles and statistics.
For instance, if you're a Singapore-based online fashion retailer, you can use Hootsuite to discover prospective Chinese customers who mention keywords时尚 (fashion) or 设计 (design) or brand names such as Zara or Gucci in their messages by including these keywords in a Hootsuite Stream. Once you've identified these users, you can repost their content or reply to their messages to capture their attention so they can become interested in learning more about your brand or shopping at your e-retail store.
In addition to discovering prospects, you can use Hootsuite to find opportunities to interact with your existing followers by keeping an eye on your followers' Weibo messages and sharing or commenting on them when appropriate.
Chinese social networks such as Weibo are important for retailers because Chinese consumers rely on social media more than North American consumers when it comes to product information. Chinese social media platforms have emerged as a major advice-gathering tool for Chinese shoppers. According to the KMPG report mentioned above, consumers in China use social platforms to get immediate 'buy or don't buy' advice from peers, publish post reviews, and acquire product knowledge from opinion leaders. Approximately 40% of China's online shoppers read and publish product reviews. Compare this to less than 20% in the states.
Other studies have shown similar findings. According to China Internet Watch, 75% of Chinese consumers would consider sharing product information on social media if there are convenient social sharing buttons available. Moreover, 59% of shoppers would share information via Weibo about the products they just purchased. 82% of Weibo users would be influenced by this information.
You don't need to be in China to benefit from Chinese social media networks. You can take advantage of Weibo if you are a:
Company based in China or some other Chinese-language market
Company based outside China with distribution and delivery to international Chinese markets
Company that wants to attract Chinese-speaking consumers in your local market
Canadian businesses and organizations such as Holt Renfrew, Hello BC, MCL Motor Cars Vancouver have already begun taking advantage of Weibo to attract Vancouver's Chinese-speaking demographic.
The increased usage of Chinese social networks has given businesses a fantastic opportunity to penetrate the world's largest eCommerce market. By becoming present on major social networks such as Weibo, you can stay connected with your Chinese customers while discovering new ones. Also, by using Hootsuite and Weibo integration feature, you can be more efficient at identifying prospective clients.
To learn more about Weibo or integrating Weibo on Hootsuite, read Hootsuite Releases New Sina Weibo, Tencent Weibo Apps + Analytics or Getting Started On Sina Weibo.
Additionally, if you have any questions about Weibo and Hootsuite integration, please connect with @Hootsuite_Help.