Learn What Every CIO Needs to Know: An On-Demand Webinar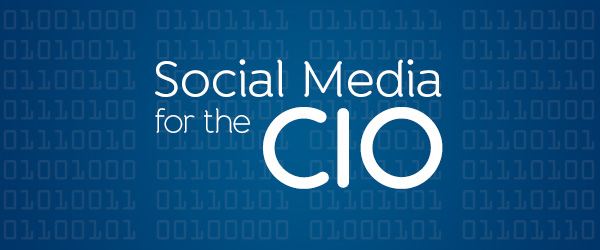 Taking advantage of massive opportunity while managing significant risk is a constant struggle for enterprises on social media. A company's CIO and IT department have a leading role to play in keeping social accounts, and consequently your brand, safe from any attacks. That role is explained in-depth in our webinar, Managing Risk in a Social Organization: What Every CIO Needs to Know, hosted by CIO.com.
The webinar features guest presenter Nick Hayes, Analyst Serving Security & Risk Professionals, Forrester Research, HootSuite Social Media security expert Sharad Mohan, and Communications Manager for global utilities leader, PPL Corporation, Lissette Santana.
Sharad Mohan picks up the theme of social media security, offering best practices for CIOs looking to protect their social assets. Mohan explains how huge brands such as HMV could have avoided their public 2013 Twitter meltdown (read: HMV employee took over the company's Twitter account) by instituting profile monitoring as a preventative measure.
He also offers solutions for other issues facing large enterprises on social media. For those unsure of their social footprint, watch the webinar to find out how to remove unauthorized social profiles and prepare your business with a social media crisis management using HootSuite's Managed Services.
Then, Lisette Santana explains how her company managed social media risks with social asset audits. PPL Corporation undertook an audit and found that, despite being relatively new to social media, 2.4% of their social accounts were already rogue.
For a more in-depth look at each of these themes, watch our webinar, Managing Risk in a Social Organization: What Every CIO Needs to Know, right now.