When was the last time you went out for a nice meal without looking at a review of the restaurant in advance? It has probably been a while. That review gave you confidence that you weren't making a mistake with your hard-earned dinner dollar, guiding you towards your decision. In other words, it provided you with social proof.
Since so many of us are focused on online reputation management, here's how you can leverage social proof to boost your online reputation.
What is social proof?
Social proof is a psychological phenomenon referring to people's reliance on the feedback and actions of others to determine what is right and what is wrong in a given situation. Social proof is a concept as old as marketing itself—think of the testimonials in ads. But the rise of social media has enhanced the importance of social proof because feedback from real people is more easily accessible than ever before. As a result, entrepreneurs and small business owners are realizing it's an important part of their overall social presence.
Why you should care about Social Proof
In a 2013 study, 79% of consumers trust online reviews as much as personal recommendations before making a buying decision. This statement alone should be enough incentive for small businesses and marketers to put more effort into leveraging social proof in their marketing and business efforts.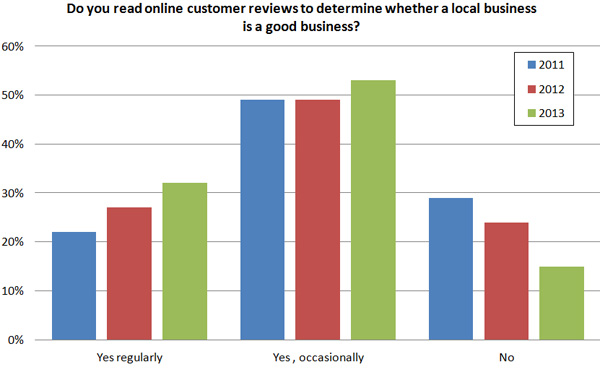 Source: 85% of consumers say that they read online reviews for local businesses (up from 76% in 2012).
Additionally, online tools and social networks like Yelp and Foursquare have become standard. Over 50 million people have completed over 6 billion check-ins on Foursquare. All of these people are sharing their movements on social media, and a good number of them offer insight into their experiences as well. Would you rather be involved in these conversations, or be at the mercy of reviewers?
How to use Facebook, Twitter, and Foursquare for social proof
As a small business owner, social proof can make or break your business. With social media being an influential channel for providing social proof, here are three social networks that can help you leverage social proof for your business.
Facebook
There are many different ways to leverage Facebook as social proof. One way is to use one of Facebook's social widgets, specifically the "Like Box". You can use this feature on your website to show people that others are also reading content from your website and are engaging with your Facebook page. This provides validity as to why they are on your website, especially if they see that people from their own network are also liking your Facebook page and reading your content.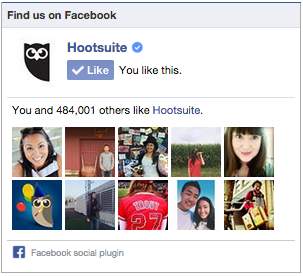 Twitter
Providing social proof via Twitter is quite simple. Most people only hit the follow button on a brand's Twitter profile if they see that the business has put work into setting up their profile, and has earned followers through engagement. No one follows a blank profile with little to no following. If you practice proper social media engagement, your following will grow, creating a cycle of social proof.

Foursquare
Many small businesses miss the mark on building out their presence on review apps like Foursquare. The new version of Foursquare is geared towards personal discovery so consumers can search for the best restaurant or laundromat in their area. People are able to provide reviews for businesses, social proof at its most basic and powerful. To make sure you don't miss the mark with Foursquare, build out your profile and make sure you moderate your reviews. If you see a not-so-nice review, showcase your excellent customer service by responding the right way, and show people that you care about your customers.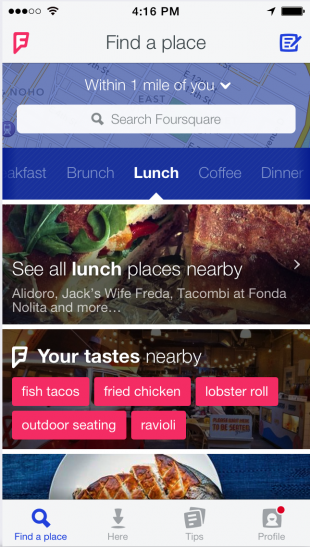 How do you use social media as social proof?
These are just three ways you can leverage social media as social proof. We'd love to hear what your experience is with influencing people with the help of social media. Please share your thoughts in the comments below.
Manage your social proof on Twitter, Facebook, and Foursquare all in one dashboard.
Start your 30-day Free Trial of Hootsuite Pro Today!
Show me how to manage my social proof