3 Social Media Practices Regulated Healthcare Institutions Should Adopt
"As an established healthcare organization, we have a responsibility to be part of the general health conversation, providing credible information," Michael Yoder, social media consultant at Spectrum Health Hospital Group tells us. A not-for-profit health system, Spectrum Health is West Michigan's largest employer with over 23,000 employees across 12 hospitals.
"People are increasingly turning to social media, but there's a lot of misinformation out there," Michael says. "Healthcare systems must provide trusted information on immunization, flu virus, therapy, ebola, you name it—there needs to be a voice of reason."
With a growing demand for trusted and accessible medical information, healthcare professionals are taking their expertise online, engaging with patients beyond closed doors.
Spectrum Health, along with other leading health care providers, are creating highly social experiences for their patients, while remaining compliant with regulations such as the Health Insurance Portability and Accountability Act (HIPAA). Depending on the institution, working with these regulations can be no small feat. For example, the state of Michigan mandates that patient inquiries via direct messages must be responded to within 24 hours.
Challenged to effectively serve their community—by answering inquiries within 24 hours, sharing trusted information, and making connections all in a compliant way—Spectrum Health turned to the Hootsuite Enterprise ecosystem.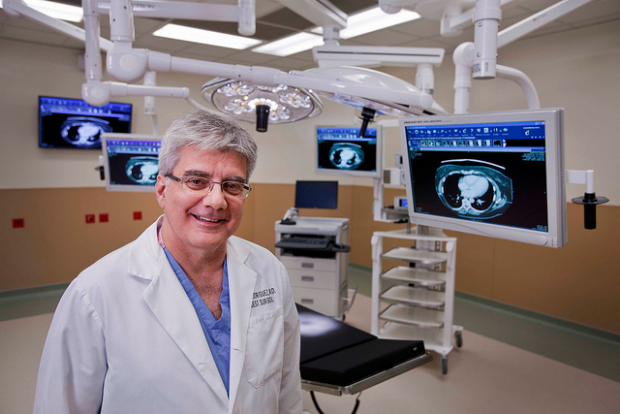 What's the Hootsuite Enterprise ecosystem?
By partnering with the best applications, integrations, tools, and resources available, the Hootsuite Enterprise ecosystem gives professionals and institutions the power of choice, depth of integration, and expertise to scale. This thriving ecosystem is made up of over 100 app integrations, technology partners, agencies, and solution partners to provide truly comprehensive solutions.
3 ways the Hootsuite Enterprise ecosystem helps health care institutions
1. Collaborate to stay compliant, responsive, and engaged
Health organizations have an often untapped, yet vast resource of employee expertise to draw upon. With the right tools and education, employees can increase the visibility of brand content through their professional networks and can assist in monitoring for compliance and customer inquiries.
"Hootsuite is great for us," says Michael. "Just this morning I was looking at direct messages and comments, making assignments that notify coordinators at different hospitals. Hootsuite empowers our team to be autonomous and take ownership—without the risk."
By setting up their Hootsuite dashboards to mirror their organizational structure, Michael and Kristin Coppens, social media specialist at Spectrum Health, can oversee all communications and assign messages to the appropriate hospital or team member. They generate Hootsuite Analytics reports to track social media use, community growth and engagement, and customer service response times, such as number of assignments and time to resolve.
Collaborative ecosystem tools for success: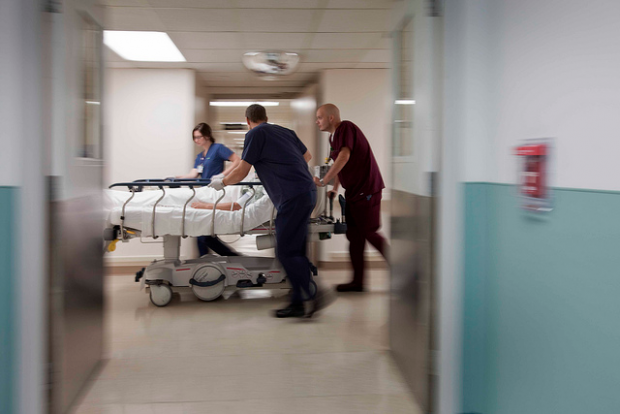 2. Monitor social conversations to improve customer service and stay compliant
Spectrum Health is required to respond to all direct inquiries within 24 hours. As their dozen team members across the various hospitals aren't just dedicated to managing social media, Michael automates monitoring for communication through Hootsuite and Brandwatch.
Setting up keyword listening streams and notifications, Michael and Kristin are notified as soon as an inquiry comes in and can assign it to the correct contributor—for example, the Children's Hospital answers most pediatrics-related questions. Using Brandwatch and Hootsuite, Spectrum Health can provide excellent social customer service within the required resolution time.
Deep listening integrations for success: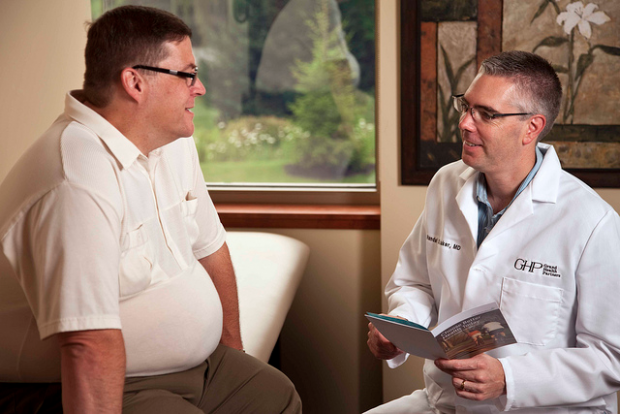 3. Navigate HIPAA regulations and secure your social channels
Armed with the Hootsuite ecosystem, Spectrum Health can secure their social profiles, safeguard their brand, and keep regulators happy.
One of the deciding factors in using Hootsuite is the ability to add Nexgate Social Patrol to secure social media, especially when sharing any patient-related content. By integrating Nexgate across all corporate social accounts, they're alerted of any image changes or inclusions of confidential information, so they can immediately lock down the channel or adjust for compliance. If a patient wants to connect more in-depth, they can easily take conversations offline.
"Before, it was a manual process to look through all mentions and flag for contact details, but today, Nexgate automates the whole process so that we don't have to worry," says Kristin.
Together with Hootsuite's centralized control of corporate social accounts, Nexgate scans and removes all non-compliant content—and reduces the time and work involved for approvals. Retain control of and permission to access strategic assets, such as corporate social accounts, especially during personnel changes.
Compliance and security ecosystem apps and integrations for success:
Explore Hootsuite's growing ecosystem of integrations and technology partnerships in the Hootsuite App Directory.
Download the Spectrum Health Hospital Group case study to learn more about how they use the Hootsuite Enterprise ecosystem to find success on social media.