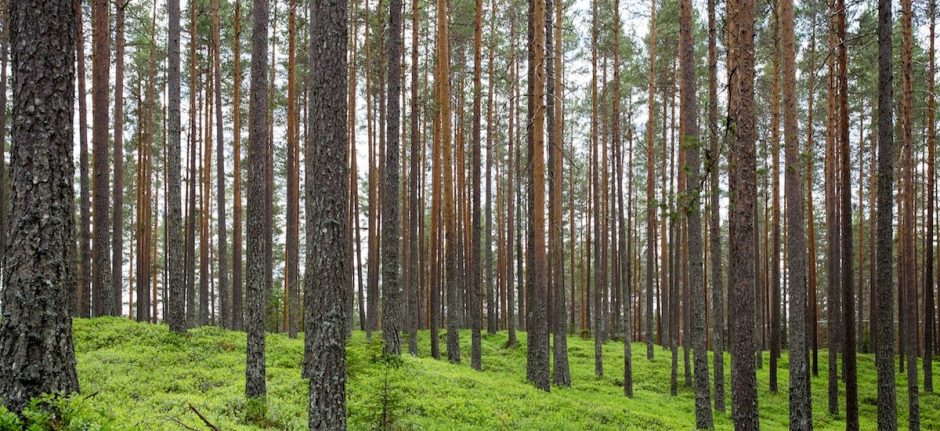 How to Set Social Media Goals—And Reach Them
Like getting fit and learning a language, chances of improving one's social media presence are vastly increased by having goals.
Social media goals can help determine voice, content, and the channels you use. They can also help determine the time, money, and effort you spend on those channels.
Without goals, you won't know if your efforts are paying off. Also, you'll have less incentive to do better. And you'll have nothing to show your boss when he or she asks what your social media ROI (return on investment) is.
Social media goals should contribute to overall business goals—that's the key to securing executive buy-in and budget for your strategy. Choosing the right social media goals can mean the difference between wasting time and making a real impact on your business.
Bonus: Get the step-by-step social media strategy guide with pro tips on how to grow your social media presence.
Setting the right social media goals: A step-by-step guide
1. Determine your objective
There's a difference between social media goals and social media objectives.
An objective, which comes before goals, represent what social media will help your organization achieve. This might be business conversions, brand awareness, customer experience, online reputation management, etc.
Once an objective is established, your social media goals represent how and when you're going to achieve it. Goals are all about specifics.
2. Use the S.M.A.R.T. goal framework
When it comes to setting social media goals, we recommend using the S.M.A.R.T goal framework—goals that are specific, measurable, attainable, relevant, and timely. Let's take a look at each of the five qualities and how they build on one another.
Increasing your social media reach, for example, is a great goal. But what does that mean, exactly? Do you want 50 followers, 500, or 5,000? And on which social network? If the goal is too vague, you'll never really know what you're working towards. By having goals that are clear, specific, and not open to interpretation, you'll save on time and effort, and get closer to your ultimate destination.
If you can't measure what you're hoping to achieve, your goal isn't specific enough and it likely isn't really contributing to your business. You need to be able to concretely identify your progress and see whether your efforts are working or not.
Maybe you want to use social as a channel for customer service. How do you know how well it's working? An increase in tweets? Decreased phone queries and emails over the span of a few months? When it comes to success, the numbers matter. Don't just know you were successful—know how successful you were.
Have your social accounts contributed to this particular metric in the past? Use that information to set goals that are within your reach. If you've been able to reach a previously stated goals on, say, Facebook, you know it can be done.
By using previously attained goals, you'll be able to put your best foot forward on social and be comfortable, rather than look awkward while scrambling to attain a poorly chosen mark.
We'd never try to talk someone out of punching above their weight. After all, that's where life's big wins happen. But short of winning the go-viral lottery, aiming for 300 retweets a week when you have a 500 Twitter followers just isn't going to happen in even the best of circumstances. Keep your goals challenging, but realistic.
Want to use social media to build your mailing list? Then social channels are a tremendous way to accumulate qualified leads. But if that's your goal, it makes more sense to focus on using social media to drive traffic to your website than, say, staying on top of your Instagram mentions. Make sure your goal is relevant to your business's success.
Commit to a time frame to reach your goals. By giving yourself a deadline, you'll be less inclined to procrastinate. It will keep you accountable.
S.M.A.R.T. goal example:
So, if one of your business goals is to drive more product sales—and you are using Instagram to showcase your products—then a simple, S.M.A.R.T. social media goal might look like this:
"We will grow our Instagram following by 50 new followers per week."
That is specific, measurable, attainable, relevant, and timely. Remember, S.M.A.R.T. goals are only truly smart if they exhibit all five characteristics. If you're missing the timeliness factor, for example, it's impossible to determine how successful a social campaign or strategy really was.
3. Conduct a social media audit
Setting the social media goals and objectives is the first step toward crafting a winning social media marketing plan. Next comes an audit of your existing social channels. This will help you establish baseline targets, and then set appropriate goals for improvement.
To help you with this, we've put together a 6-step guide to conducting a social media audit, which includes two templates to make your life even easier.
After the audit is complete, you might want to revise your S.M.A.R.T. goals based on past performance. Perhaps what you thought was attainable, looks like a bit more of a stretch. Or too easy.
4. Choose the right metrics to measure success
Metrics represent how you're going to determine whether you're achieving your social media goals and objectives.
Metrics such as likes, comments, shares, and followers are often referred to as "vanity" metrics, but it's important not to dismiss them entirely. They help measure yourself against competitors, and determine what type of content is resonating with your audience. They only become vanity metrics when they have no relation to your business objectives.
The trick is to track metrics that clearly demonstrate how social media is contributing to business results. These could include:
Reach
Audience engagement
Site traffic
Leads generated
Sign-ups and conversions
Revenue generated
When deciding what metrics to measure, ask yourself:
Does it align with my objectives?
Does it help me make decisions?
Do I have the capacity to measure it effectively?
And try going beyond vanity metrics and look deeper at the data. For example, when tracking traffic from social channels, examine not just volume but also conversion rates. You may only get 20 percent of your traffic from one social channel. But a closer analysis might reveal that this traffic drives repeat purchases, increases new email sign-ups, and is a significant driver of blog traffic.
In contrast, other social channels drive higher traffic but most of those visitors leave shortly after they arrive.
It's quite possible that you are expending more effort on a platform where your target audience is less inclined to interact. If interaction is key—and, in most social media plans, it should be—you might want to change tactics. It's better to use fewer channels well than to stretch yourself thin trying to maintain a presence on every social network.
For specific suggestions on what metrics to track, check out our post 7 Social Media Metrics that Really Matter—and How to Track Them.
After determining your objective, setting social media goals to support it, and tracking performance, you're well on the way to proving (and improving) social ROI.
Use Hootsuite to achieve your social media goals across all platforms. From one dashboard you can easily schedule and publish posts, interact with your audience, monitor conversations around your brand, and measure performance with real-time analytics.
With files from Andrew Pressault and Sarah Dawley.