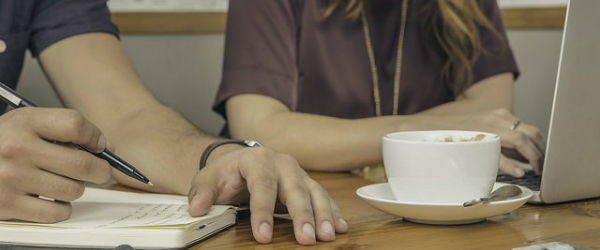 5 Tips On Providing Stellar Customer Service On Social Media
Social media has changed the way businesses manage their customer experience. More than just a marketing channel, social media is now the place where customers reach out for service over multiple social networks.
If you're reading the Hootsuite Blog, you're probably active on at least one of the types of social media networks. Whether it's Facebook, Twitter or some other social network, you are likely using these channels to improve your brand awareness, while promoting your products and services. While building a strong presence on social and using this presence to market your company is important, it's also imperative that you use social media to improve your customer service efforts.
As social media users, we all know that the quickest way to get a hold of a company is through their social media profiles, and customers expect timely assistance. If your customers are talking on social and you're not ready to listen and help (fast!), you're in trouble. In this post, we'll share 5 tips on how to provide stellar customer service on social media.
Why should you offer customer service on social media?
There is incredible and often untapped value for your business when you provide social media customer service. Even if you have a strong customer support team who are stars at phone and email service, you need to make sure that's the way customers contact your company. According to freshdesk, only a fraction of your customers are willing to shoot you an email or call your support hotline—industry estimates point to lower than 6% of unhappy customers who get in touch using those methods. This means that you need to meet your customers where they are most willing to voice their concerns—on social media.
According to one study, 67 percent of consumers have used a company's social media page for service, compared to only 33 percent for social marketing, which means that customers are online, asking questions and expecting responses. Social media is becoming the place for individualized, timely and shareable customer service. In fact, 30% of people prefer to contact brands using social media rather than the telephone.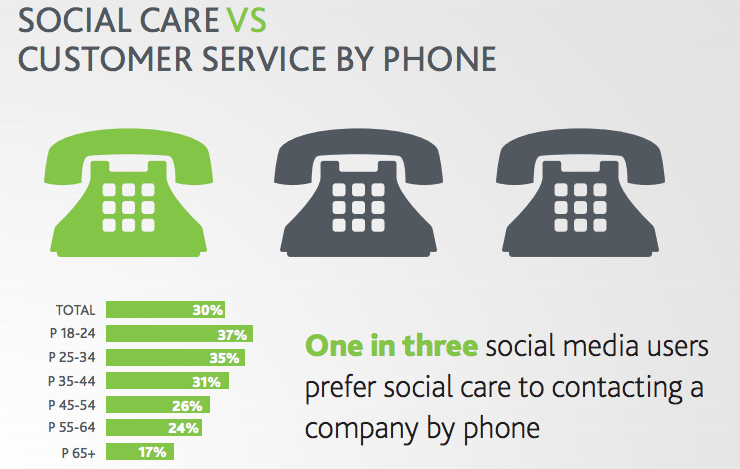 Another reason why you should offer customer service on social media is because of the opportunity to convert frustrated customers into vocal brand advocates. Now that it's clear that social customer service is a must, it's time to lay the groundwork your company needs to be successful and effective on social media.
5 Tips on how to offer customer service on social media
Tip #1: Educate your customer support team on providing social customer service
Whoever handles your social media responses needs as much customer service skill and training as your traditional customer service reps. Don't assume that younger workers who have grown up with social media are inherently good at social customer service, either. Regardless of age and experience, empower your team with the right tools and training. Provide them with social media education, and make sure they have a clear understanding of the processes, guidelines, and tone of voice that your company wants to use on social channels. As you train social customer service representatives, keep in mind that no single team can resolve every customer issue. Which takes us to our next tip…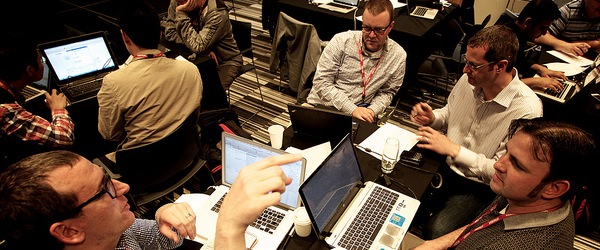 Tip #2: Differentiate your social media support channels
One of the strategies that our team at Hootsuite relies on is creating a separate Twitter handle for customer service, which is different from your company Twitter or Facebook Page. For example, we have our @Hootsuite_Help Twitter profile, which is solely devoted to customer support; whereas our @Hootsuite Twitter handle is for everything to do with Hootsuite—like brand news, events and blog posts.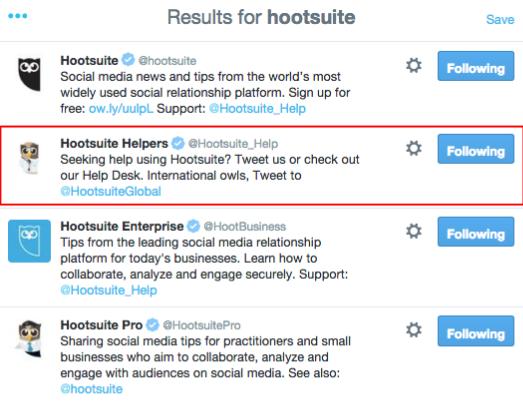 Once you have your customer service Twitter profile, you can set up streams within Hootsuite to monitor customer support problems or questions from customers. This is called a reactive stream. You should also set up a proactive stream for finding customers who have problems but aren't contacting Hootsuite directly. By listening for keywords that are relevant to your industry, brand, or products, your team can proactively identify and serve dissatisfied customers before they take their business elsewhere.
Lastly, in order to maximize your teams success, customer support on social media shouldn't be left just to the customer support team. If your company is active on social media, empower your entire team to respond effectively and consistently across every social channel—just make sure there is a coordination strategy and guidelines for everyone to follow.
Tip #3: Be proactive
Prevent most online complaints in the first place. Unhappy customers complain on social media because it's a public forum, and therefore the brands are held accountable in a way that is different than if the issues were handled behind closed doors. Customers also often don't explicitly reach out for help, but rather express frustration towards your company online: either because they are unaware that you may be able to help them, or don't know the best way to contact you.
In a study conducted by Accenture, 55% of customers who switched brands in 2013 reported that their decision to switch would have been affected had the company "contacted me proactively to let me know about ways to enhance my experience with them." This is where being proactive steps in. Make it very obvious where your customers can reach you. Provide an easy way to respond directly: whether that's through feedback forums, email addresses including in email footers, or through social media profiles. Make it easy for your customers to get a hold of you. Include your hours of customer support on your social media profiles.
Tip #4: Be positive and thoughtful even when faced with criticism
This tip takes patience and compassion. When someone is publicly shaming your company or complaining about your services, and possibly uttering falsehoods, it's difficult not to react harshly in order to protect the reputation of your brand. Instead of reacting negatively, reach out directly to online complainers and express your regret and concern.
Craft a response that is thoughtful, positive and effective. This will often take the online critic by surprise, and usually, your compassionate response will dissipate the negativity coming from them. This method also can help to convert the critic into your advocate. Micah Solomon, an expert on customer service, suggests to contact the critic online and send a direct, "backchannel" message. Included in this private message is a a real, monitored email address and phone number or alternative way to chat. This way you can resolve the issue in private instead of on a public forum like Twitter or Facebook.
Tip #5: Find the right tool
Depending on the structure and size of your team, there are different tools that help make your social media customer support life easier. At Hootsuite our team uses both the Hootsuite dashboard and Zendesk.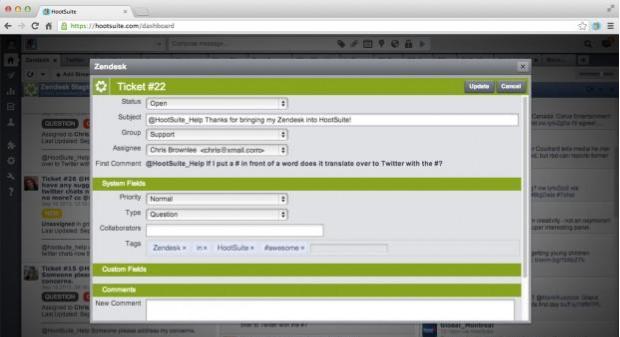 Because Zendesk is integrated into Hootsuite's dashboard, you can can create, edit and share tickets that originate in social media messages. Using the Zendesk app, your team can also assign tickets to specific groups and team members and add and edit ticket subject and description, set ticket type, status, and priority level. There is also the option to view an admin level stream view of all existing tickets. For more information about the Zendesk integration, check out our blog post.
Learn how to connect with customers like never before at Connect via Hootsuite, our virtual conference. Register for free to learn how to use social media at every stage of the buyer's journey—from engagement and brand awareness, to driving leads and closing sales.
Connect via Hootsuite takes place October 5, 2016 at 8:30 a.m. PT/11:30 a.m. ET/4:30 p.m. BST