Innovative Education with HootSuite – A Case Study with Destination Imagination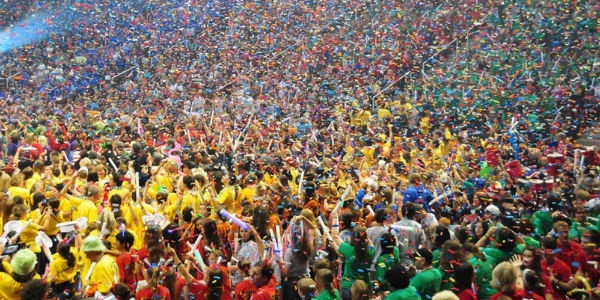 Educators face the challenging job of keeping students, parents and the larger education community up to date and engaged with all the activity in their programs. In attempt to increase transparency and encourage participation, many education programs are turning to Social Media to facilitate communication in their community.
Destination Imagination, an innovative education program, recognized the importance of keeping their community informed and saw an opportunity to use social media to celebrate the accomplishments of their students. Through their social media initiative, D.I. were able to connect their community and create awareness about their program.
In this case study, discover how Destination Imagination used HootSuite to:
Efficiently monitor and engage with a diverse group of people. This group includes parents, educators, potential sponsors, 38,000 volunteers and 1.5-million alumni.

Increase their Facebook impressions by 292% (year over year)

*Share the incredible accomplishments of their students to their world audience.

Maintain a consistent social media voice as one entity, while at the same time decentralizing communication to all of the various educators and teams.