Sneak Peek at What's Cooking at HootSuite: Freemium Pie Infographic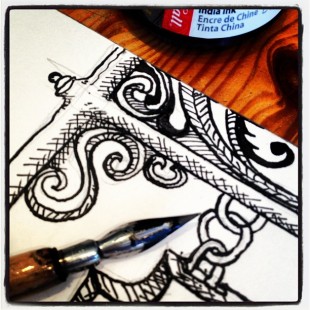 Do you like free stuff? We do at HootSuite. The Freemium Business Model has quickly risen to the top as a successful formula with Skype, Flickr and MailChimp adopting it. HootSuite also found that Freemium was a great way to build our growing online community.
Throughout HootSuite's growth, we found data documenting countless parallels between the rapid rise of social media and the rapid rise of the Freemium Business Model. What did we do with that data? What does anyone do with data these days?
Make an infographic!
A Slice of Freemium Pie
We wanted to find a unique, creative and delicious way to feed our readers the findings. You'll soon be able to feast your eyes on all the 'ingredients' that go into the winning recipe as we represent social media with the universally loved, wholesome and comforting dessert: pie!
The pie's still in the oven so read on to learn about our baking process and see sneak peeks at the final product.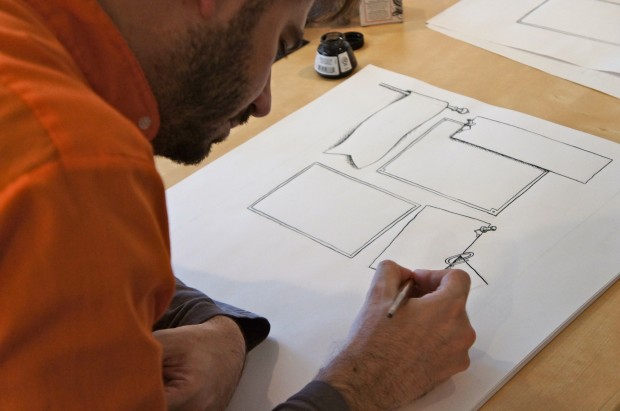 Fun fact: Jason Esteban, the designer behind the Freemium Pie infographic, doesn't even like pie but was still able to create a very visually appetizing infographic.
A generation ago, ads worth talking about came from big marketing campaigns but consumers these days are more interested in shareable content that adds value. To celebrate the rustic, humble roots of community and spreading messages by handwritten letters, Jason patiently and carefully hand drew our Freemium Pie infographic.
The drawing was so large, it didn't even fit in a scanner – Jason photographed his sketchpad in our sunny HootSuite parking lot.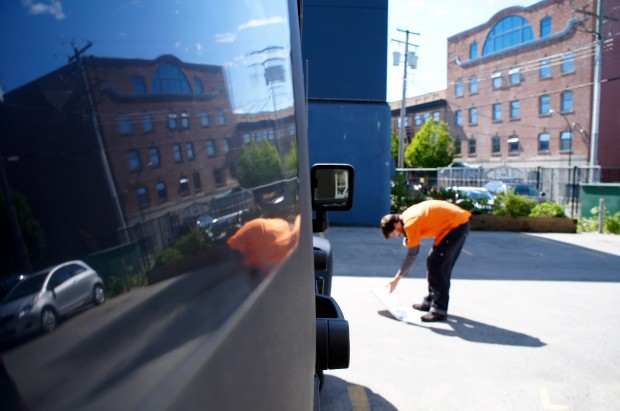 After countless rooftop brainstorm sessions, the HootSuite Marketing Team picked out the key ingredients that go into HootSuite's successful Freemium Business Model – using the freshest ideas to bake the tastiest pie.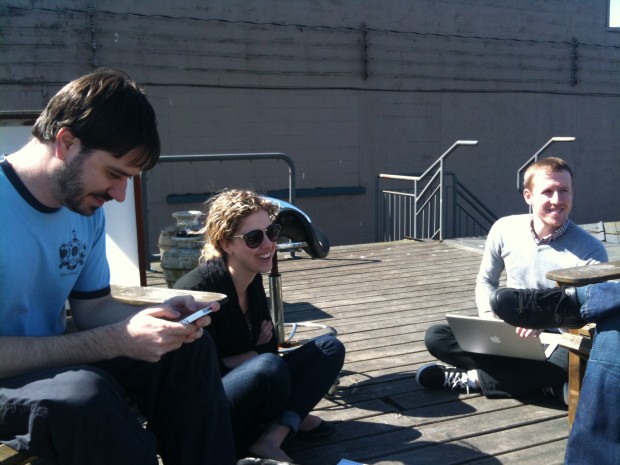 Cooling on the Windowsill
After analyzing our data, we discovered every ingredient is essential to the creation of HootSuite's Freemium Business Model. It's the combination of these ingredients that makes the perfect pie.
This recipe calls for:
1 fresh idea, split into 2 unequal parts
6 cents/GB of storage cost
1 gigantic cloud-based server system
96% free users
4% premium users
1 handful of social networks
international flavors to taste
Stay tuned for how we use those ingredients and more in one of our most innovative infographics to date! Until then, check out more behind the scenes pics of the making of our Freemium Pie Infographic at Life of Owly.