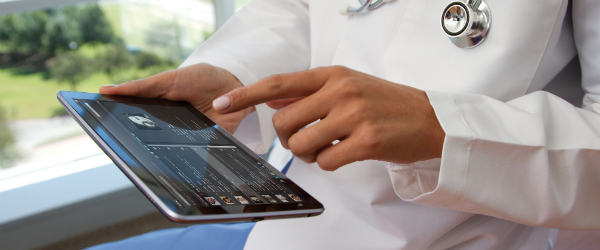 How Social Media Is Changing Health Care—And What It Means For You
Social media is changing health care, and providing new opportunities—and challenges—for health care professionals, companies, and institutions.
But how can you determine where to focus your social efforts for the greatest impact?
Join Hootsuite's Jason Slusarchuk as he hosts a panel of industry leaders from Spectrum Health, Mayo Clinic Center of Innovation, Detroit Medical Center and MedStar Health to explore how social media is impacting the health care industry—and what sort of social initiatives drive the best results.
Social Media in Health Care: Stories from the Front Lines
DATE: Thursday, November 13, 2014
TIME: 8am PT / 11am ET / 4pm GMT
Through real-life examples and use cases, the expert panel will explore how the right social media strategies can help you:
Encourage greater patient engagement—and satisfaction
Increase the adoption of health services, such as breast cancer screenings
Identify new and emerging threats to health care systems—and guard against them
About the speakers:
Jason Slusarchuk
Health Care Industry Lead — Hootsuite
Jason is the Health Care industry lead for Hootsuite, and an an avid believer in social media's potential to transform the Health Care industry. Jason moderates the Advancing Health Care with Social Media blog on LinkedIn, a forum dedicated to sharing practical examples of how social media has impacted the Health Care industry.
​Ed Bottomley
​Social Media Manager – Detroit Medical Center
​Ed is Detroit Medical Center's (DMC) Social Media Manager. DMC operates eight hospitals and institutes and is a leading regional health care system with a mission of excellence in clinical care, research, and medical education. DMC was named among the Top Social Media Friendly Hospitals in 2014 by Nurse Journal. DMC's "Show Your Heart" social media campaign was recognized by Ragan's Health Care Communications as a best social media practice with our local and national market and celebrity promotions.
AJ Montpetit​
Social Media Consultant – Mayo Clinic Center for Innovation
AJ works with Mayo Clinic at the Center for Innovation and the Center for Individualized Medicine as a social media consultant, managing their online and social marketing. He has seen the power that social media can play in our world today, and is excited for the future opportunities that our connected world will be bringing tomorrow.
​Michael Yoder
Social & Digital Media Strategist – Spectrum Health
Michael is the social media consultant for Spectrum Health System, which includes eleven hospitals, including Helen DeVos Children's Hospital and nearly 22,000 employees. His responsibilities include corporate strategy, governance, monitoring, influence marketing, social care, training and education.
Caryn Zengel
Social Media Coordinator – MedStar Health
Caryn Zengel is a Certified Social Marketing Associate and MedStar Health's first ever social media coordinator. As social media coordinator for MedStar Health, Caryn manages all aspects of social media for the health system, including strategy, monitoring, branding, collaboration and best practices.