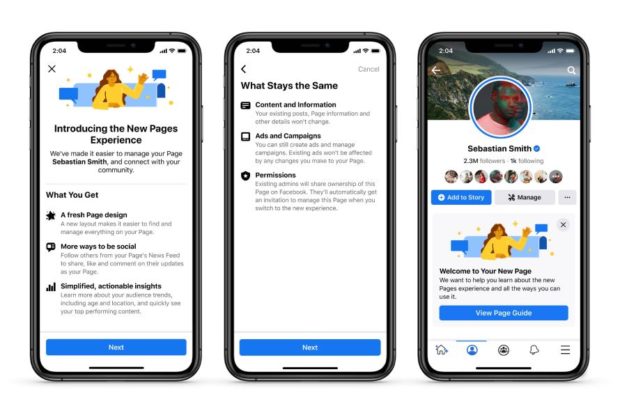 Source: Facebook
Ooh la la, looks like Pages got a makeover! A variety of updates to the Facebook Pages functionality rolled out earlier this month.
A redesigned Page layout is intended to be more intuitive, with a streamlined new look that makes viewing bios, posts, and important info more clear. The ability to "Like" a Page will be removed, leaving just "Followers" — instead of having the two, head-scratching options for fans to choose between.
Navigating between personal profiles and Pages is now easier to do, as well.
Pages also has a cool new Q&A feature. Add a topic for your followers to ask you about. As you answer them, questions and answers become part of a stack that fans can swipe through. (Right now, this feature is only available on your computer.)
If you're logged in as your Page, you'll also now have access to a dedicated Pages News Feed to enable users to discover more relevant content, as well as interact with peers and friends. This News Feed will also suggest new connections specifically for your page, whether relevant public figures, groups, or other Pages.
Additionally, comments from public figures will now be bumped to the top of the comments section for your Page posts, for wider visibility. Facebook users will be able to follow Pages directly from both comments and recommendations posts.