Instagram just updated Reels with new tools to help creators connect with their audiences and make it easier to create engaging content.
Reels Trends
Looking for inspiration? The new Reels Trends hub allows users to browse top trending songs, hashtags and topics.
Source: Instagram
This tool is great for research and planning. Instead of making an educated guess about the popularity of a song or trend you're seeing all over your feed, you can now check out the actual numbers before deciding if you want to join the conversation.
You can view how many times an audio has been used and create a reel right away or save the audio for a later video. (TikTok has a similar feature.)
Improved Reels editing experience
The video-editing experience within Reels has always been a little clunky. Thankfully, the latest update allows you to edit video, audio, stickers and text on the same screen.
As Instagram says, "This makes it easier to align and time elements of your reel to the right moments in a more visual way."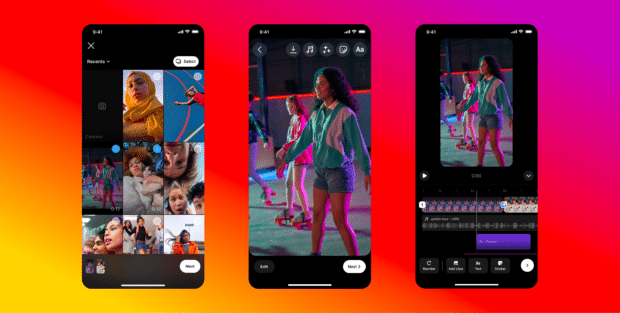 Source: Instagram
The layout looks pretty similar to TikTok's CapCut tool.
Updated Reels analytics
Instagram's also added new features to help you understand what's working (and isn't) in your current Reels strategy.
Instagram Reel insights now include total watch time (the total amount of time a reel was played, including replays) and average watch time (watch time divided by the number of total plays) for each reel.
According to Instagram, "This will help you better understand where people are being engaged or where you may need to create a stronger hook to have viewers stay longer."
It's easier to see your numbers now, too. Just tap the View insights sticker while viewing your reel, and you'll head right to the detailed analytics for that specific reel.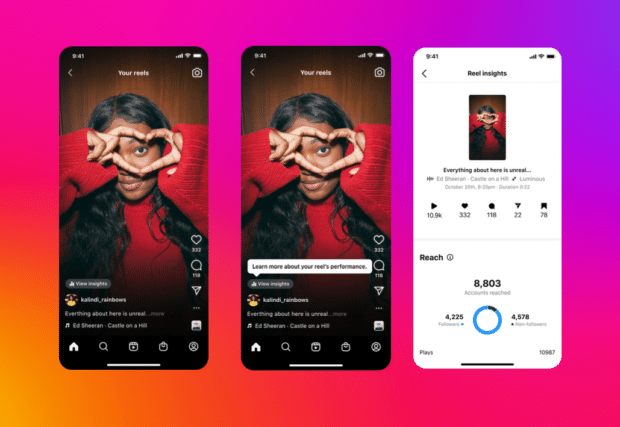 Source: Instagram
Instagram's also made it easier for you to track which reels are really driving engagement. You'll now get a notification when people follow you from a reel.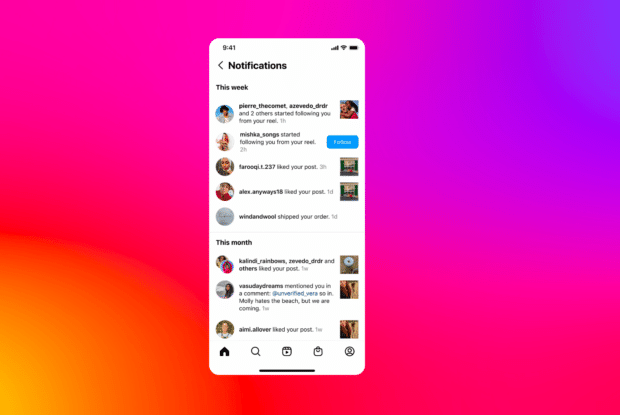 Source: Instagram
If a particular reel is really reeling (sorry) in the followers, take it as a strong signal from your audience and make more of that content!
Reels gifts
Instagram introduced gifts last year as a way to allow select creators to earn money from their audiences.
Viewers purchase stars and use them to send virtual gifts to creators. Instagram then provides those creators with a revenue share equal to $.01 USD for every star received from fans.
Gifts launched as a limited test but are now expanding to more markets, including Australia, Canada, France, Mexico, New Zealand, and the UK, in the coming weeks.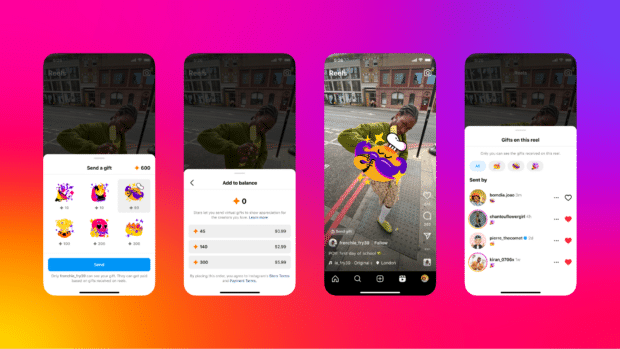 Source: Instagram
Now, creators can actually acknowledge those sweet, sweet gifts!
When viewing gifts on one of your reels, just tap the heart icon next to your fan's name. The gift-giver will "get a notification that you've seen and recognized their gift, providing an even stronger sense of connection between you and your fans."