Instagram unveils Rooms, where up to four people can go live
A year after Instagram Live exploded on the platform, Instagram has opened live broadcasting up to four participants and rebranded the format as Instagram Rooms. "This was maybe the number one feature request when the pandemic hit last spring," said Adam Mosseri during one of the first Instagram Room sessions, with Lonnie Marts IIV, Ling.KT and Young Ezee.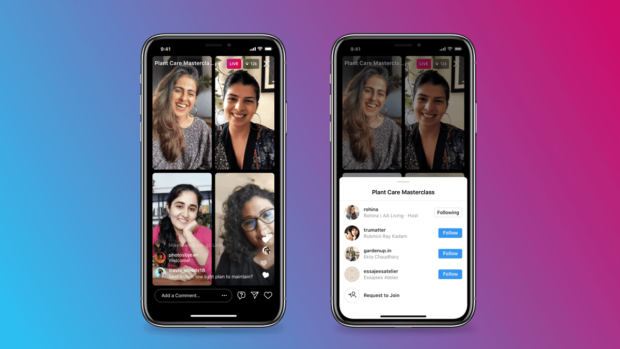 The new format will continue to support badges, Live Shopping and fundraisers. Rooms launches on the heels of Twitter Spaces and the global launch of Clubhouse, an audio-only chat app where members can join rooms.